David Oglivy once said, "man is at his vilest when he erects a billboard."
Shortly after Ogilvy penned that thought, the world witnessed a tectonic shift from print to digital. Brands could now tap into Big Data to get very personal very quickly, a quality billboards did not possess.
But a few years ago, companies began re-thinking their strategies–startups in particular embraced billboards and out-of-home (OOH) advertising once again. In 2019, the OOH Advertising Association of America saw the highest OOH growth in over a decade.
Fast-forward to today and Highway 101 has morphed into Ad Land. Brands like Brex, Fiver, Habito, Jet.com, Oscar, Casper, TodayTix, WeWork, MakeSpace, Bumble, Zero Down and many more have invested in creating impactful billboard campaigns across America. And they sure are happy they didn't listen to Ogilvy.
Old school for the new school
Startups have a lot of boxes to tick. In addition to being doubly-sure of their strategies, their investors need to be on board too–particularly if it involves mammoth ad spends.
So why would a young company trade in geo-targeted ads, impressions and likes for a big board in the sky?
A successful investment
For starters, campaigns like these do much to keep the brand and balance sheet smiling, with flexible, unskippable, bold messages. When Brex combed the Bay area with their pithy billboards, they saw a tangible spike in customer acquisition, which alone justified their investment. And when Habito targeted certain locations for its OOH campaigns, they saw increased mortgage submissions.
When looking at ad spends, it turns out OOH may actually be easier on the wallet long-term. Brex spent a whopping $300k on its campaign, but went on to explain how this was the cheaper alternative in the larger scheme of things. Not only did they establish top-of-mind recall when they bought out billboard spaces in bulk, but they saw higher response rates overall.
Billboards have a brand's back
In addition to maximizing brand awareness and customer acquisition, billboards have intrinsic attributes that appeal to young companies. They are not only physically sturdy, but symbolically sturdy as well.
It takes just 14 cents to buy an ad online, but a lot more to put up a billboard–one reason why this medium was traditionally used by legacy brands for decades. Using the same space lends the young brand stability in the eyes of the customer. In other words, thanks to big-brand heavy lifting, startups can now bask in the limelight of perceived credibility.
Customers come to you
Another inherent advantage to OOH mediums is their ability to cut down on the ad clutter. People hate being interrupted by self-serving ads begging them for a like or comment. A billboard on the other hand, holds no captive audience. Viewers opt in instead, and aren't left wondering how brands can eerily read their minds.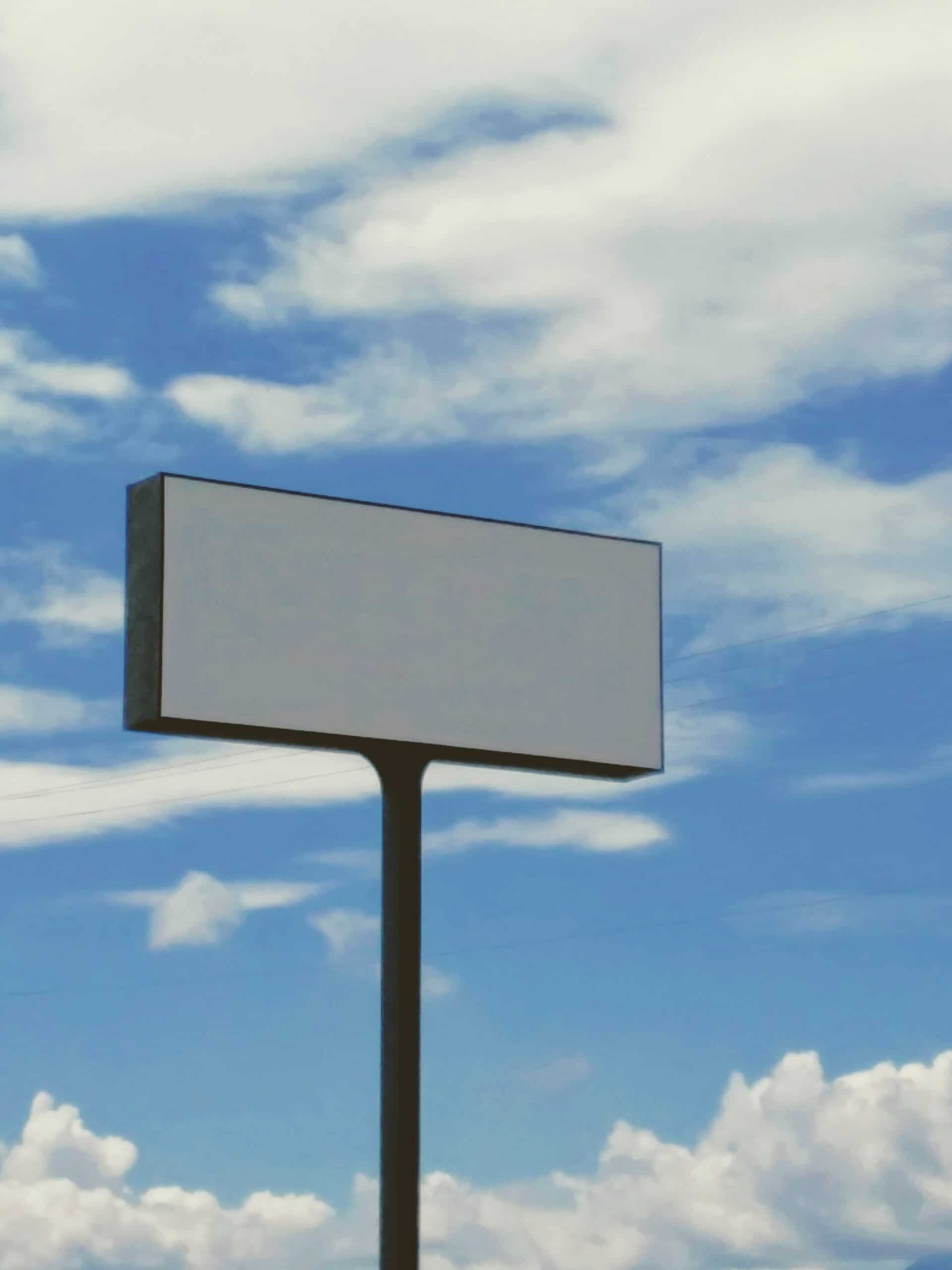 The fairest (medium) of them all
When it comes to digital ad spends, Facebook and Google rule the duopoly with an iron fist. Prices are becoming more expensive as a result, and brands are eager to explore more democratic channels. After all, billboards don't lay down rules on colors, layouts or text–giving brands the freedom of using the space as loudly or subtly as they'd like to.
In addition, Facebook is currently under severe criticism regarding their policies on hate speech and misinformation. Unilever, Coca-Cola, Levis and many others have decided to suspend ad spends on Facebook and Instagram, citing Facebook's controversial decisions in the past month and demanding more accountability. Polarizing times like these push companies to consider other mediums that help achieve their objectives while retaining their integrity.
DOOH: The best of both worlds
While billboards make a steady comeback, their digital counterparts are here to take it up a notch. GroupM predicted that OOH advertising would surpass newspaper ad spends within the next calendar year, with digital OOH accounting for half these spends. With facial recognition, eye tracking and integration with mobile applications, the ROI on outdoor ads is clearer than before.
Old and young brands alike have taken to this omnichannel medium with campaigns that made waves in the industry. As A.I., IoT and machine learning grow by leaps and bounds, DOOH is projected to only get stronger and smarter with time.
Signs of success
As David Mack, CMO of SketchDeck, points out, attribution is always a bit messy and imprecise. However, regardless of whether or not a traditional or digital billboard is in use, there are still ways to get a sense of whether it has a big, small or no impact at all.
For tracking engagement, David suggests placing URLs and voucher codes on billboards. This can then be coupled with the tried and true method of asking new customers how they found the company, as well as evaluating whether the location of new customers correlates with the deployment of boards. While these metrics aren't absolute in their results, they help advertisers understand the impact of their billboards.
Back to the billboard
In summary, startups and fast-growing tech companies have much to consider while planning their media strategies. They're young, hungry and eager to make an impact.
Embracing traditional media channels like billboards might just yield more than the typical digital ad spends. And with other mediums such as social media platforms taking fire for their policies, it's a good time to think out of the box, with out-of-home solutions. At the very least, it'll give viewers something to look up to.