In 2014, we founded SketchDeck on the belief that the world is a better place with more great design.
So we started our journey focusing on delivering great design for our clients. In the beginning, meeting our clients' needs meant creating visual assets with just a few words to convey a brand or product story.
But as the years passed, our clients' needs have expanded. What started as a need for support on a single pitch deck evolved into requests for full rebrands. One-off emails evolved into complete website builds. And PowerPoint animations have evolved into comprehensive video design and production.
To meet this demand, over the last few years, we have grown our team and capabilities. And today, we are launching our new brand and website to reflect this growth and the new services our clients can now expect.
Our clients need creative solutions that engage their audience wherever their audience is. To be the best partner and provide the most value to our clients, we are launching eight new solution capabilities:
Your brand influences everything you do. We can create, clarify or elevate your brand which will bring impact to every creative project that follows.
Get your message out to customers and team in the most effective way and ensure brand alignment.
Digital interactions are growing every year. Digital channels provide unique opportunities to engage your customers and team. We can help you elevate your web, mobile and digital experiences.
Events bring huge opportunities to engage your customers and team and immerse them in your brand. Our team has the skills and scale to deliver creative for your largest events.
Increase your marketing performance through strong, on-brand design. We can support highly creative marketing assets through large scale, personalized campaigns.
Arm sales teams with customized marketing materials to engage leads and drive conversion, on brand and on time.
Let us help you look good for your next big presentation. Elevate your next critical presentation with the right design and message.
Startups & entrepreneurs:
SketchDeck ❤️ Startups. We started in Silicon Valley helping entrepreneurs raise capital. We have now helped hundreds of startups raise more than $1bn and leveled up their brands as they grow.
Our team can now guide you through the best solution to fit your team's goals. Feel free to schedule time
here
to chat with us.
To keep up and anticipate our clients' needs, we've grown our team and ramped up our capabilities.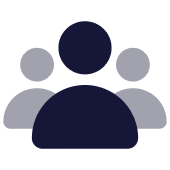 SketchDeck design community
Our new visual identity reflects our evolved capabilities while staying true to our core values of accessibility and innovation. Our aim is for a new look that reflects our growth as individuals, as a team, and as your creative partner.
Our visual identity combines diverse and simple shapes in new ways to create something new and uncommon. This reflects the value that SketchDeck brings as we combine forces with our clients as one powerful team working together to tell their story in fresh ways.
This approach empowers us to be your next-generation creative partner. We believe that when we work as a team, we elevate our ideas. We push ourselves to be better and to execute flawlessly.
Our best qualities, retained
Just because we've evolved our brand doesn't mean we've lost what makes SketchDeck great.
We still leverage agencyMAX, our first-of-its-kind, industry-leading agency project management platform that empowers our team and our clients to creatively collaborate efficiently and effectively.
We still bring leading creative talent from around the world, which allows us to be agile in delivering projects across time zones and to deliver work from some of the most innovative creatives in the industry.
We still leave our egos out of our work and produce excellence no matter the constraints.
So whether you are new to the SketchDeck family or have been with us on this journey for some time, allow us to reintroduce ourselves: We're SketchDeck, your next-generation creative partner. We look forward to talking soon.