Whether if you need to polish a document, create a practical template or even design a document from scratch, SketchDeck is your go-to partner for timely delivered, professionally designed documents.

Branded documents build trust, and a professional design helps draw the reader's attention to the info you want them to remember.
SketchDeck will timely polish an existing document, design a fresh document from scratch, or even deliver a practical template to help your team streamline polished, beautiful documents.
Before and after
Here is the content a client gave us: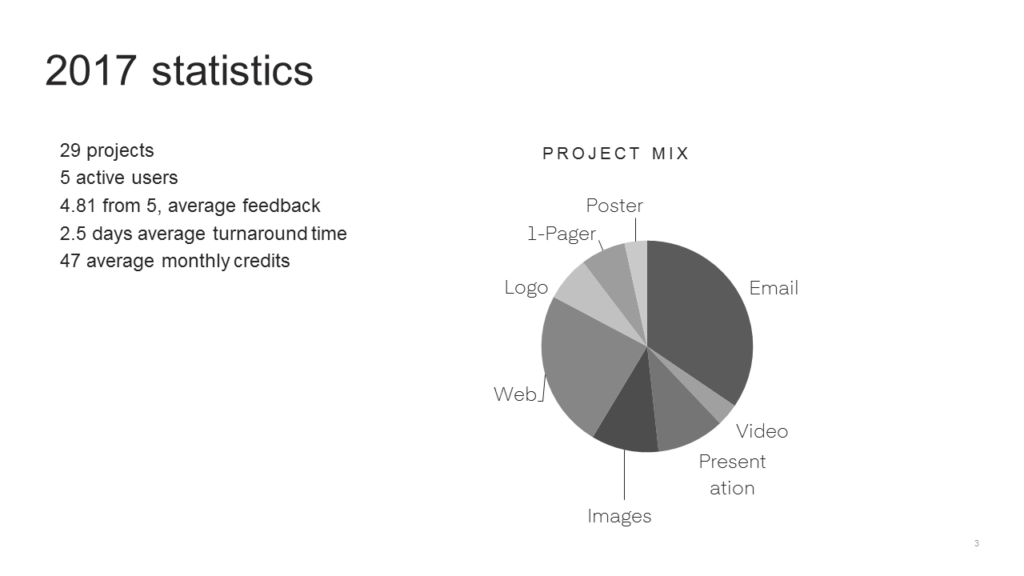 And here is the design we created: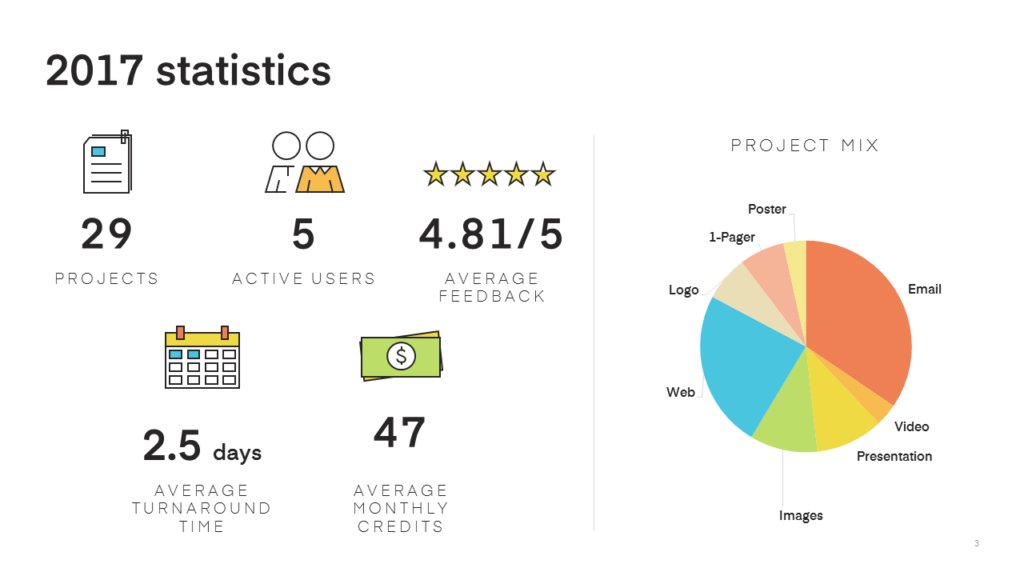 The SketchDeck approach
At the heart of every project we work on is the SketchDeck team, dedicated to making sure you love the finished design. We're proud of our creativity, communication and agility. We've worked hard to build the teams we have today.
We pair this team with an innovative design delivery platform we built ourselves. It super-charges every project with rapid turnaround, transparent communication and impeccable organization.
There's a reason that marketing teams at top global brands like Spotify and Salesforce work with us time and time again for their designs: we elevate their brand, guard the quality of their design and make it effortless to kick off further engagements.
Whether you've worked with us a hundred times or are starting your first project, we're excited to have you on board!
Our process
We'll take your initial content, help you develop it if necessary and then design it to create the best result for your brand. It's quick and easy to get started with us:

Design deliverables
Our design team will serve as an extension of your own throughout the process. We'll come alongside you and iterate based on feedback, from the first idea all the way through to the final design until you're satisfied that you have the best design.

Throughout the project, all files will be available for you to download. By the end you will have:
Online-shareable PDF
Print ready files
All design assets (e.g. illustrator file, image assets)