Content marketing is still the majestic, reigning queen of the digital marketing age. That's because storytelling always wins. As modern humans, we patently disregard that which is not relevant, relatable, visual—and, OK—somehow juicy.
But storytelling is not just for blog posts, newsletters, infographics, and published articles. When slick and compelling presentations tell a visual tale, you have the power to not only captivate and inform customers and prospects, but also—depending on your presentation sharing platform—generate leads (which can help you fully recoup your design spend, hello ROI) and collect data that can help you get super cozy with your target audience.
Plus, good content marketing attracts customers and prospects like a magnet, which is integral for building an audience. The more followers you have, the more potential leads, revenue, and success you can expect. It's a beautiful equation.
Yes, that blinged-out presentation can help you build a loyal following, be a top-of-the-funnel lead generation machine, a steady source of valuable statistics on how your customers consume your content, and it can pay for itself.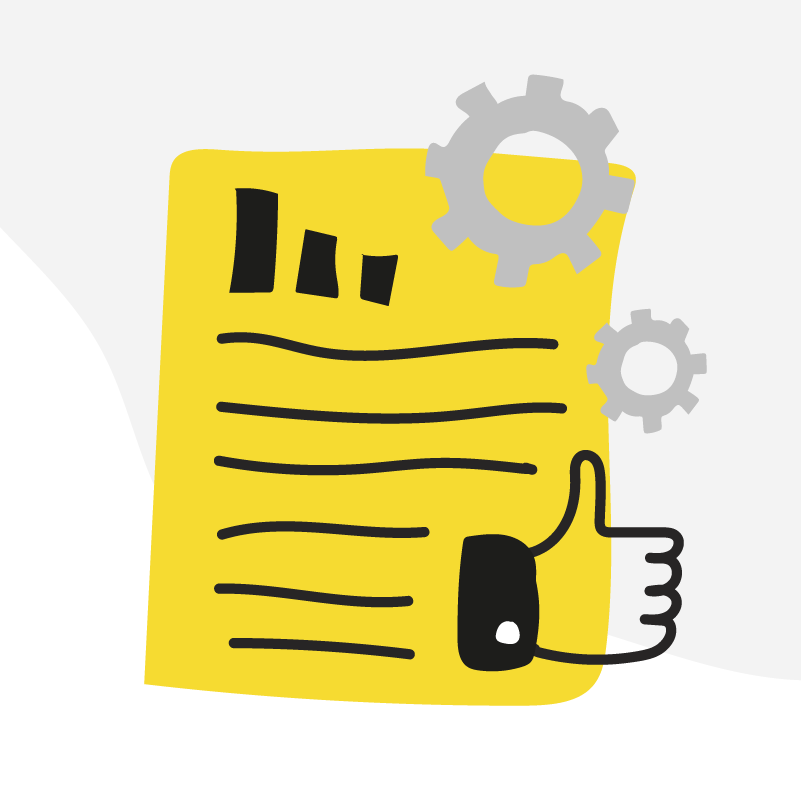 First, is your presentation share-worthy?
Before launching headlong into the how of picking your presentation sharing platform, let's get crystal clear about the types of decks that are ideal for sharing.
We're talking professionally-designed pieces of art-meets-science (by way of data, expertise, or opinion) that tell a story about your company, product, or service for curious audiences.
They sometimes accompany big keynotes, are designed to dazzle wide-eyed attendees at tech events, or are included in course curricula to keep highly-caffeinated students engaged.
For the start-up side of the house, you'll see similar pieces of presentational artistry, with the addition of pitch decks, developed to sell their idea to wealthy investors; and culture decks, designed to visually relay a company's mission and core values in tasty, easily-digestible chunks.
They're all pretty, yes, but they also pack a mean punch.
OK, now make that presentation really pay
At some point, you've likely invested in designing the mother of all presentations only to have it die a lonely death shortly after its initial debut. No more. Aside from the lead and analytics-based benefits mentioned above, presentation sharing also allows you to extend the reach and impact of your beloved deck.
How? When you upload your deck to a presentation sharing platform, your audience goes from a semi-fixed assemblage of people packed into a stuffy conference room or theater to an infinite number of online prospects. That is to say, they've raised their hands to view your content in the comfort of their own—home, apartment, yurt, whatever—and are better positioned to actually follow through on your call to action.
And, based on your design spend and the value of a lead, you probably just need to convert a few of these hand-raisers from a lead-prospect to a post-sales customer to fully fund the cost of your presentation.
How to fill your lead and analytics machine
Once you've uploaded your deck to a presentation sharing site, you can also liberally share the link to it from related blog posts, social media, email nurture campaigns, and search engine marketing, effectively extracting even more lead-based value from your clever presentation.
Additionally, most presentation sharing sites will feed you information and statistics ranging from how many times your deck is viewed or downloaded to which pages viewers spend the most time on. This data is full of valuable insights that can help you better understand your customers and prospects, inform your future marketing efforts, and dictate what you should do more of and what you should never-ever do again.
Picking your presentation sharing platform
There's a wide range of presentation sharing platforms available to you. All of them basically make it so your deck can't be copied or stolen and enable sharing without compromising security. Most of them also ensure that your decks render beautifully on mobile devices, i.e. no wonky characters or compromised layouts. And, some of them even furnish you with an embed code so that you can post your presentation to your website. Other than that, many of them are free and they basically fall into three categories.‍
One: Social network sites built around presentations
These options, designed entirely for presentation sharing, allow you to upload your decks, create tags and descriptions for easy search and discoverability, elicit direct feedback, and help generate new business with lead capture forms. They also offer a range of analytics related to how your content is consumed so that you can better understand the people that you hope to convert from prospects to customers. But, as mentioned above, the best part is that these well-trafficked and google-crawled sites have the potential to expose your content to millions of extra eyeballs.
LinkedIn's SlideShare: The world's most popular presentation and slideshow sharing platform with millions of decks and users.
Speaker Deck: A close second in popularity to SlideShare, with NO ADS (so the UI is cleaner), but it doesn't get as much traffic as SlideShare.
authorSTREAM: Similar to SlideShare in format, but allows you to include audio narration with your presentation.
Two: Document hosting and sharing sites
While great for hosting and sharing your documents, these sites lack the social aspect of creating a space to consume and discuss topics. However, the plus side of going this route is that you have the potential to be a bigger fish in a smaller pond. That is, since these sites contain a wide array of document types, even books, your sexy presentation has a better chance of standing out.
Scribd: The world's largest repository of books and documents of all kinds (not just presentations).
Doc Send: Allows you to host and share your presentation and gives you real-time intelligence on when your presentation is viewed and for how long.
Three: Sales productivity platforms
We're not recommending that you run out and invest in a sales productivity platform just for presentation sharing, but If you already have access to a fancy sales tool like Yesware or HubSpot, you can benefit from detailed user reporting, like per-viewer engagement and page-by-page analytics—which translates into who's looking at your stuff and for how long. And, when you upload a presentation to a platform like Yesware, all of your customer and prospect data syncs with Salesforce, as long as you're using the enterprise tier version.
Yesware: Gives you a special presentation tracking feature that yields valuable insights into how engaged your audience is with your content and helps you track leads all the way through the sales cycle.

HubSpot: Similar to Yesware. When you use the documents tool, you can add presentations to your content library and share them with your sales contacts or in other marketing efforts.
Wrapping it all up with nice little bow
That's a ton of information. Now for a handy little summary.
When it comes to presentations, high-quality, on-brand design and storytelling—like that which you can expect from the experts at SketchDeck—is paramount for extracting the maximum value from your deck.
Once you have that step in the bag you can choose from a range of presentation sharing platforms to bring in new leads and business, help you better understand your customers and prospects, and shape the future of your marketing efforts.
Plus, when you make presentation sharing a regular part of your content marketing plan, and all related components (blog posts, social media, email campaigns, etc.) work together to tell a cohesive story, the result is priceless. Rather than being exposed to disparate messages, customers and prospects begin to see your big picture, understand why you exist, and feel more compelled to follow through on whatever it is you're asking them to do.
This is where the real magic happens.