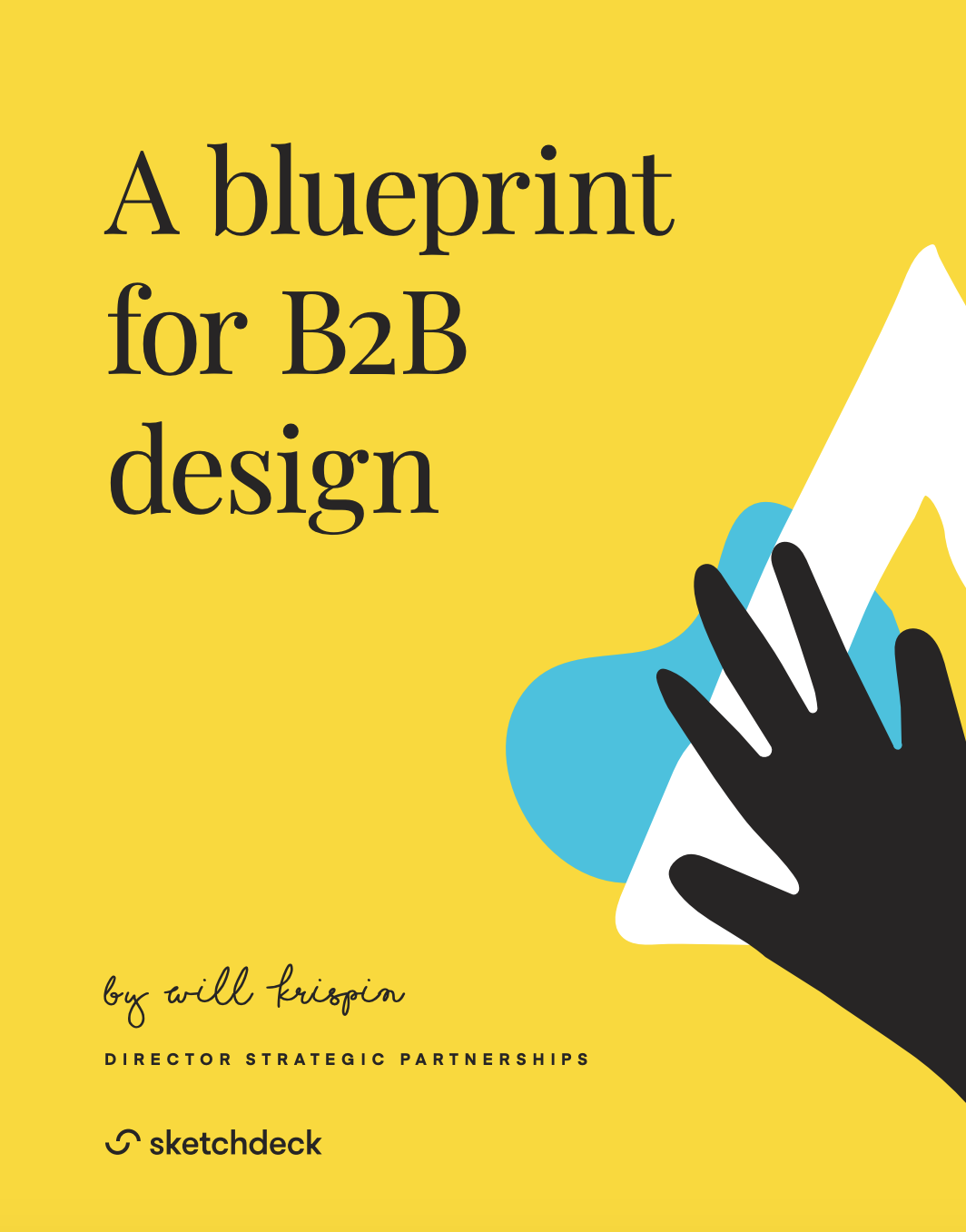 This is an excerpt from our free eBook "A blueprint for B2B design". Click here to download the full eBook.
‍
This should go without saying, but sometimes in the B2B world, it feels helpful to remind leaders: design is a critically important part of your company's branding and image, and in turn, its success.
So many B2B companies struggle with design: especially when it comes to executing daily design—the design that's a component of every small, regular asset that's produced by the company. After all, if you're delivering great service to clients and they're paying you for it, what else really matters?
Design matters because it's crucial for B2B companies who want to create a cohesive brand and set themselves apart from competitors. B2B businesses who are careful to incorporate design into every department of the organization, as well as every forward-facing product that is produced (from internal emails to business cards to print ads to PPC ads, and more), outperform B2B businesses who overlook design.
A lot of B2B organizations are good at hiring a big agency to help them nail a visually-pleasing aesthetic and come up with the BIG branding materials. However, where they struggle is with everyday design. Here's why meeting regular, daily design needs is so tough for B2B businesses.
Traditional design solutions just don't work anymore
The way that design agencies worked with B2B businesses before just doesn't work today. Agencies originally were meant to come up with large sweeping concepts and big-scale projects. However, thanks to the rapid expansion of the digital economy, marketing and design requirements have evolved and expanded. Agencies just can't handle the capacity of need companies have. They aren't able to work hand-in-hand with clients every single day to send out regular, high-quality deliverables. Design has to be delivered way too fast to rely on agencies, so companies are looking to in-house teams to create well-executed designs—designs that they're just not qualified to do.
There's a broader set of needs than ever before
All buyers expect well-designed consumer experiences today: whether they are buyers in the B2B or B2C sector. And with those expectations come a slew of required deliverables: presentations, white papers, case studies, and more. All of this is new territory for B2B businesses so they struggle with the proper way to design assets they've never had to deal with before and therefore never learned how to create.
There are more marketing channels than ever before
B2B businesses have to market more places than ever before, especially thanks to the proliferation of social media (and the number of networks companies are expected to use)! The number of channels puts a high demand on B2B design teams that many just can't manage. Also, personalization is big these days, and this creates even more complex design projects where buyers expect personalized content that is tailored only to them (even harder for design teams who are not necessarily experts).
If you want to learn more about the importance of everyday design for B2B businesses, download our eBook, A blueprint for b2b design. We'll walk you through what B2B design is and why it's critical for any B2B organization that wants to succeed. We'll also explain why partnering with an external organization can help you get everyday design done right. If you're ready to get started tackling scalable, daily design, reach out to us at SketchDeck. We can help you assess your company's design needs, then create design assets that will help you grow and thrive as an organization.
Did you enjoy this article? It is an excerpt from our free eBook. Click here to download the full version.