In the competitive world of B2B marketing, a strong brand identity is the difference between booming success and struggling to hit your goals. Partnering with a reputable B2B branding agency can effectively establish and enhance your brand, so you can deliver the best results. However, with so many B2B branding agencies to choose from, finding the right one can be overwhelming.
At SketchDeck, we've worked with industry-leading B2B brands to develop, refine, and execute winning brand strategies. Our B2B branding experts weighed in on the most important factors to consider when choosing your B2B branding agency. This fool-proof guide will help you choose the agency best suited to your needs to deliver the best B2B branding results.
Define your branding goals and objectives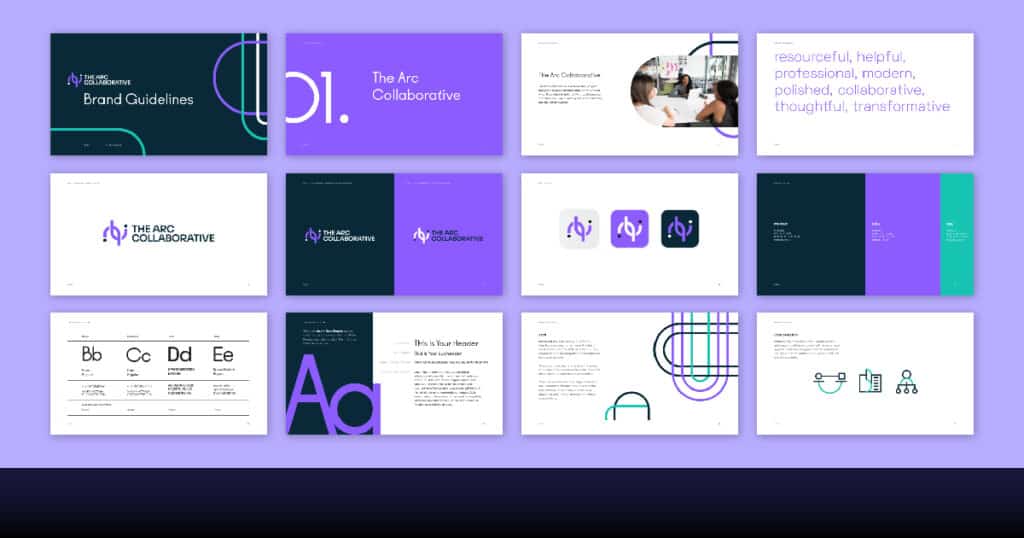 Before you start your search, you need to clearly define your branding goals and objectives. Are you developing your brand from scratch, looking to rebrand, or just looking for a brand refresh? Figure out what you want to achieve with your brand strategy, whether it's increasing brand awareness, improving brand perception, or expanding into new markets. You need a clear vision of your goals to find a B2B branding agency that meets your requirements.
Do Your Research and Read Reviews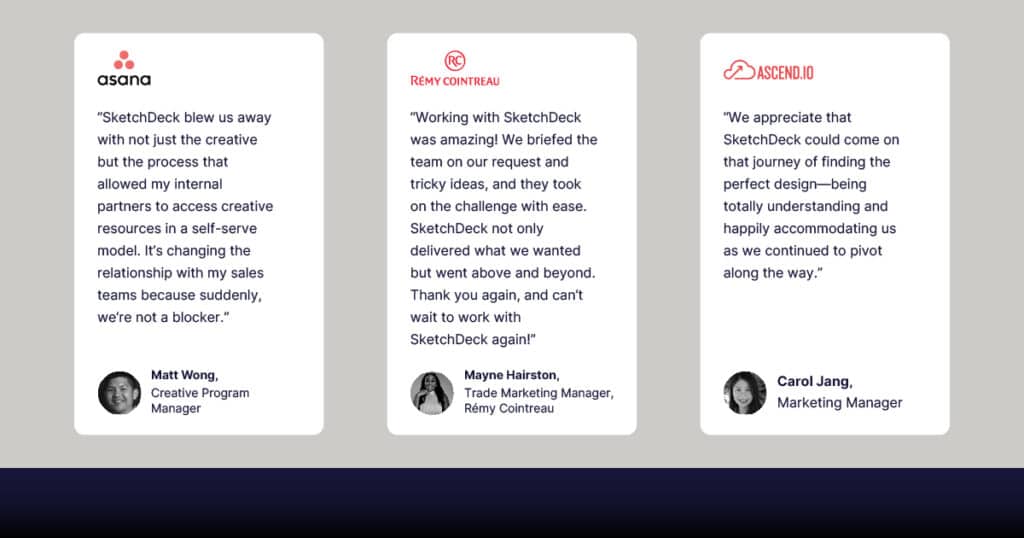 Conduct thorough research on all potential B2B branding agencies. The best place to start is by exploring their websites. You can also read client testimonials and search for online reviews. The ideal agency will have consistent positive feedback along with a reputation for delivering exceptional results. Don't be afraid to ask for references either! Finally, pay attention to any negative reviews or red flags that hint at a lack of professionalism or reliability.
Assess the B2B branding agency's experience and expertise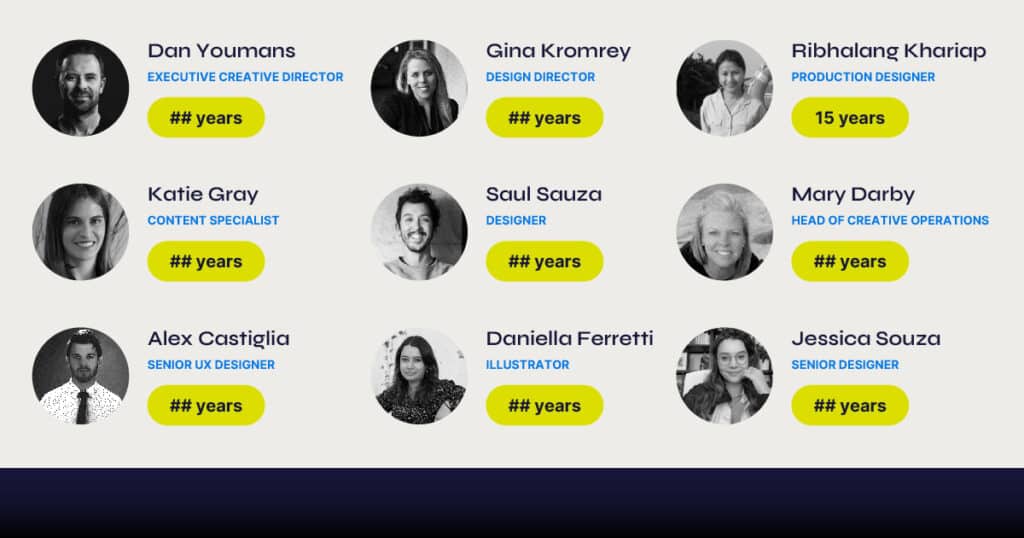 Look for B2B branding agencies with a strong track record of success that relates to your company. Consider their experience working with other B2B companies as well as their expertise in your industry. Looking at an agency's portfolio and case studies are a great way to gauge their ability to deliver branding solutions that make an impact. A great B2B branding agency will show a diverse range of clients and clearly demonstrate their ability to create effective brand strategies.
Evaluate Services Offered by B2B Branding Agencies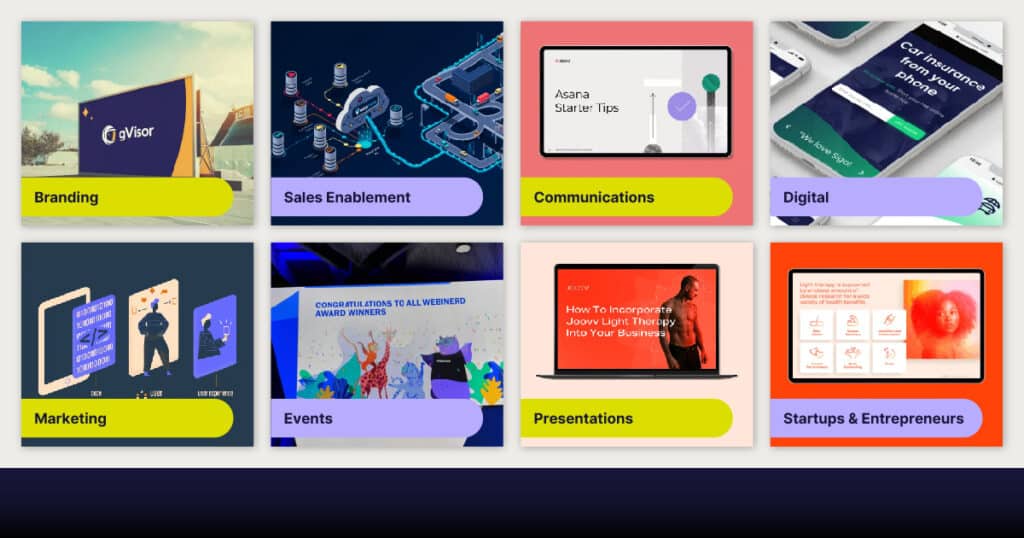 Consider the range of services offered by each B2B branding agency. While branding should be their core expertise, many agencies offer additional services such as web design, or content creation. For example, SketchDeck can build a B2B brand and provide all the digital, content, and design support needed after launch. Beyond figuring out whether they can provide value to your brand strategy, it's important to assess whether the agency's services support your overall business goals outside of branding.
Consider Cultural Fit and Communication
Creating a successful partnership with a B2B branding agency relies not only on experience and expertise, but also on effective communication and the right cultural fit. Schedule meetings or calls with the key stakeholders at possible agencies to get a sense of their communication style, responsiveness, and understanding of your business. A strong working relationship built on trust, transparency and collaboration will get the best results for your brand.
Calculate the cost
Now that you've found some B2B branding agencies you like, it's time to consider your budget. Request detailed proposals and pricing information from your top picks. Keep in mind that branding significantly influences your business' success. Therefore, you should be prepared to make a significant investment (within reason).
While cost is a factor, it shouldn't be the sole determining factor when choosing a branding agency for your B2B company. Instead of making it all about price, focus on finding an agency that offers the best value for your budget, has a proven ability to deliver results, and feels like the right cultural fit.
Request a Customized Brand Strategy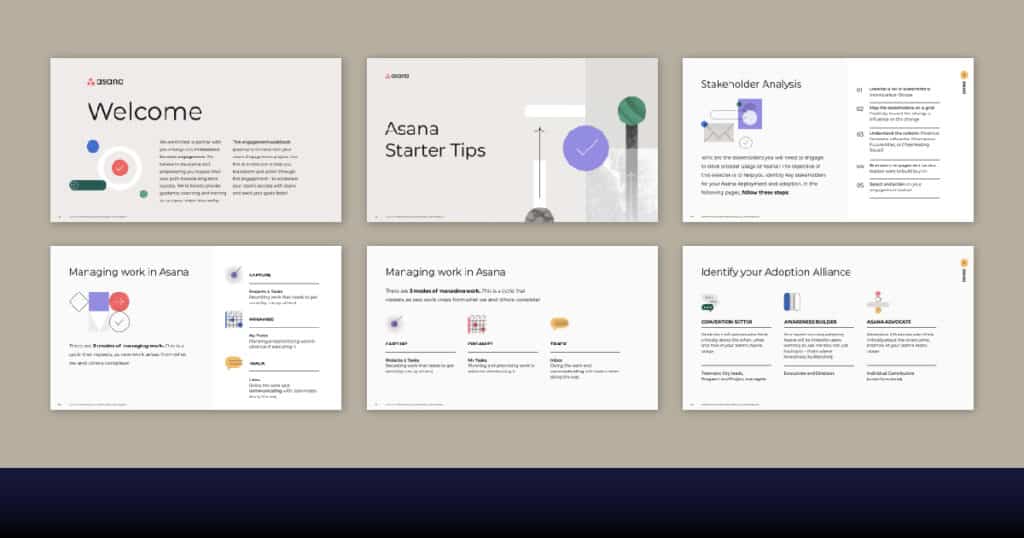 In addition to cost, it's essential to get a sense of the work your B2B branding agency will deliver. Ask your preferred agencies to provide a customized brand strategy proposal tailored to your business. These proposals will give you a clearer picture of how well they understand your brand as well as their approach to solving your specific challenges. Compare the proposals to determine which agency's strategy aligns best with your vision and objectives.
Your perfect B2B branding agency is out there!
Choosing the right B2B branding agency is a critical decision that can significantly impact your brand's success. By following these steps, you can confidently narrow down your search and find the B2B branding agency that's right for you. It takes time to find a B2B branding agency that not only understands your brand but also has the expertise and track record to deliver outstanding results.
At SketchDeck, we work with leading B2B companies to develop and perfect their brands and delight their audiences. Better yet, SketchDeck doesn't stop once your B2B brand is developed. We provide our B2B branding clients with ongoing, on-demand design and digital support to keep them on brand across all their projects. The right B2B branding agency is your ticket to enchanting your target audience and standing out from the competition. Now that you know what to consider when making this crucial decision, we hope you'll consider SketchDeck for all your B2B branding, design, and digital needs.