In a world where consumers are bombarded with branded content at an almost constant rate, consistency is more important than ever. With the competition for attention, brands must be deliberate about the way they present themselves. It's easy to let a brand get diluted when the branding messages are spread across multiple departments, employees, and platforms.
But for the best relationship with customers, that experience has to remain consistent. For brands that want to stand out, it is vital to tell a single story — so vital, in fact, that companies that create the most cohesive brands are often the most profitable. At every touchpoint, consumers should receive a welcome that could come only from you. This is what creates brand integrity that leads to customer loyalty.
Brand Consistency: Lost in the Shuffle
Developing consistency isn't easy — especially for a growing company. As your company changes, responsibilities and priorities shift. More and more departments become responsible for creating content that reaches consumers. Content creation is outsourced to other folks or freelancers. Sales pressures and product concerns force quick outputs and decisions. In other words, employees start to go rogue.
This what we at SketchDeck have labeled "shadow design." Before you know it, the company's brand has been patchworked together and has therefore become inconsistent. This can result in lower-quality relationships with customers, potential customers, investors, and your own employees.
The truth is that for a lot of employees, design simply isn't the top priority — not when they have deadlines to meet, sales meetings, and social media posts to push out. The emphasis is on getting things out the door ASAP — and not necessarily on the impact that content will have once it's in front of an audience.
With potential customers, though, you'll have one shot to make the kind of first impression that matters.
How Brand Guardians Protect and Serve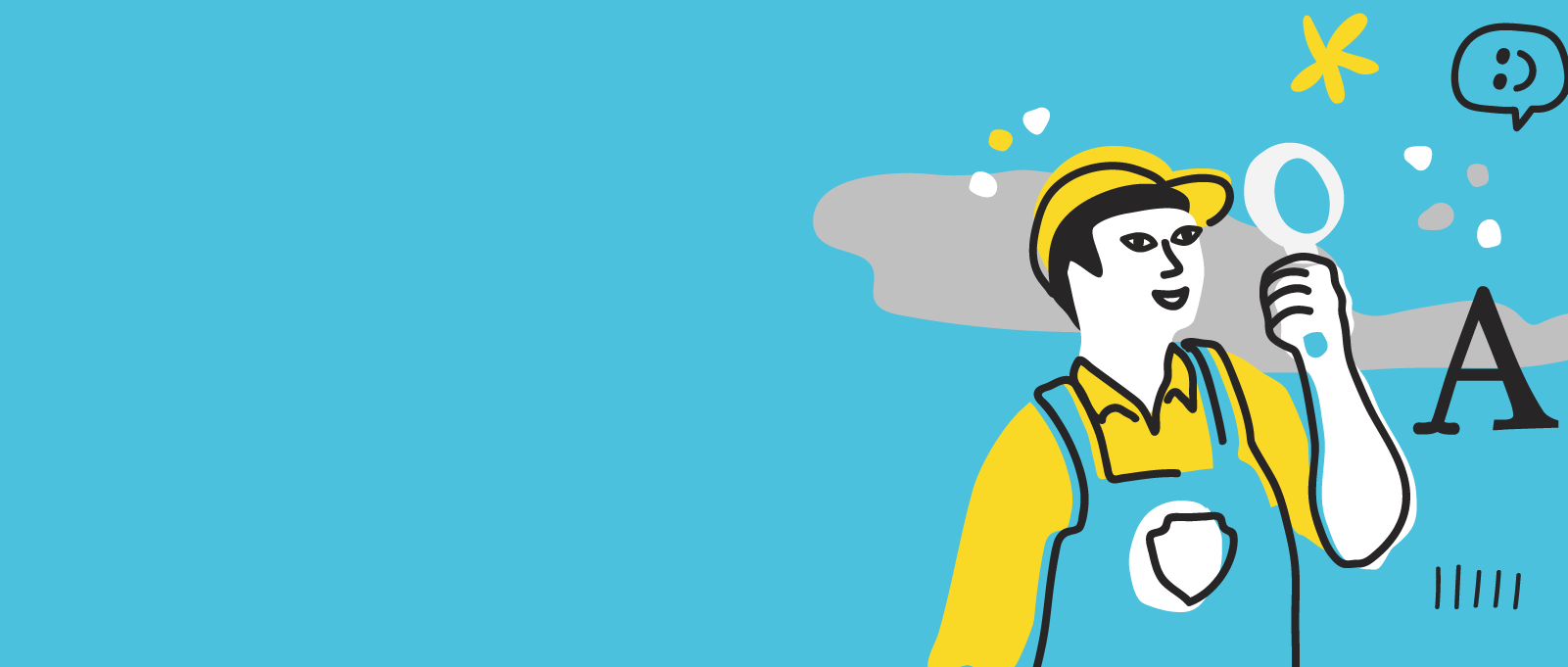 Enter, then, our heroes: the brand guardians. The purpose of brand guardianship is to protect the way your brand is presented — and therefore perceived by your audience. Guardians have an eye on all the content leaving the organization so that they can catch any off-brand messages before they go out into the world.
In the daily grind of your business, brand guardians will oversee consistency by filtering every piece of work through guidelines and best practices. Brand guardians will be the ones responsible for diligently updating design resources and guidelines so that everyone has access to the latest guidelines and assets. (Pro tip: We recommend that brand guardians check in every quarter to make sure the guidelines are up-to-date). They'll create templates, review projects, and answer questions for other team members.
These guardians are unifiers. They shouldn't be responsible for creating or verifying every single branding message, but they should be able to communicate the priorities, values, and goals to the rest of the company.
Brand guardians should keep their eyes on output channels that push out large volumes of content. We're talking social media channels, marketing messages, digital ads, and sales collateral. These guardians should also keep their fingers on the pulses of smaller departments with fewer resources to devote to creation/design, PR, pitches, or any boilerplate messages.
Why Brand Guardians Will Save the Day
Still not convinced about the importance of brand guardianship? These are the benefits your company will experience with more consistent branding:
1. Unification of your brand story
Establishing the processes of brand guardianship will help connect all of the various departments and roles in your organization under one message and one mission. This will create consistency, not only for your in-house creative department but also for all functions within your organization — even remote collaborators and partners. By providing updated resources and processes through creative services, robust templates, and guidelines, your brand — and your company — will be strong and unified.
2. Built-up bonds and broken-down silos
With many departments acting independently, opportunities for full-team connection can be rare. Uniting teams under a single "code of honor" encourages togetherness in pursuit of brand integrity. That's why you need commitment from the full team to make brand guardianship work: The entire org needs to be aware of the processes in place and how to use them. Start by having quarterly training sessions or by creating a brand portal with resources and communications that are easily accessible.
3. Put an end to rogue design
In addition to cross-functional consistency, brand guardianship will encourage a more productive working environment. The very work of brand guardians will cut out the bottlenecks and misunderstandings that result in do-overs, apologies, and playing catch-up. Having a consistent, all-knowing resource for brand guidance keeps teams free of frustration and working in a more focused way.
With consumers so inundated with brand information, you often have a single chance to imprint your message on their minds. Don't misrepresent yourself. Make sure you are presenting one strong, consistent brand identity to the world — and are connecting your team members while you're at it.