Every contact we have with a customer influences whether or not they'll come back.

Kevin Stirtz,
an author and web marketing expert
In the past, conferences, trade shows, and summits were where brands physically shone, as booths and talks helped encapsulate brands–but the importance and effectiveness of digital branding is constantly evolving.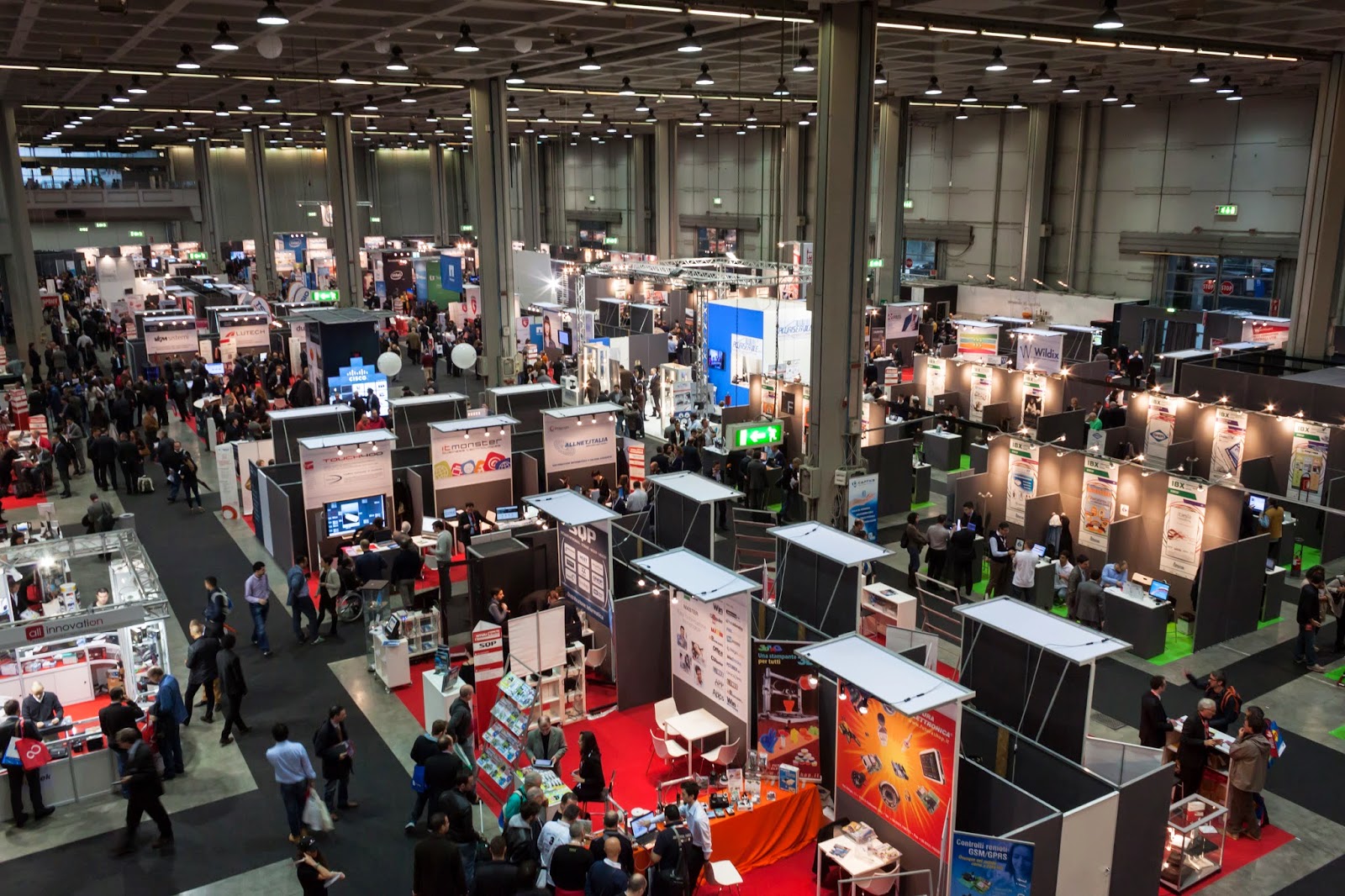 The year 2020 has already tested businesses–and while some have thrived during COVID-19, like Clorox and Nintendo, others have been dramatically impacted by lockdown measures. Physical events are off the table for the time being, so the question is–how can you make your brand shine without all the glitz and glamour of booths, breakout sessions, and other in-person marketing strategies?
Whether you are accustomed to in-person marketing tactics or are simply looking to scale your digital brand presence, now is the time to develop a new strategy–one that brings your brand design and experience to virtual environments. ‍
How to amplify your brand in a digital space ‍
Chris Finneral, CEO and Co-Founder of SketchDeck, says there are three core principles that you want to remain mindful of throughout the lifespan of your digital event:
Excitement. One of the reasons that people attend events is to experience the excitement that surrounds the event itself.
Consistency. An important marketing principle as a whole, as you need to remain consistent across your brand.
Touchpoints. You need to think bigger than the event itself–consider pre- and post-event endeavors.
To expound on these, we teamed up with ON24 to create an on-demand webinar, where we discussed the challenge of branding without physical events. More specifically, how to address it from two perspectives:
The big picture perspective, for those who have the budget to really amplify their brand while pushing best practices.
The more practical standpoint, applying to organizations who have a tighter budget but aim to move physical events to a digital space.
Here are our suggestions:‍
Design for big picture events 
Create a custom brand for your event. Metapack is a client SketchDeck works with each year, and we helping them elevate and brand their big annual event. Although this particular example was a physical event, the "custom brand" strategy can also be applied to any digital event as well. This will amplify the level of excitement and make the experience more memorable.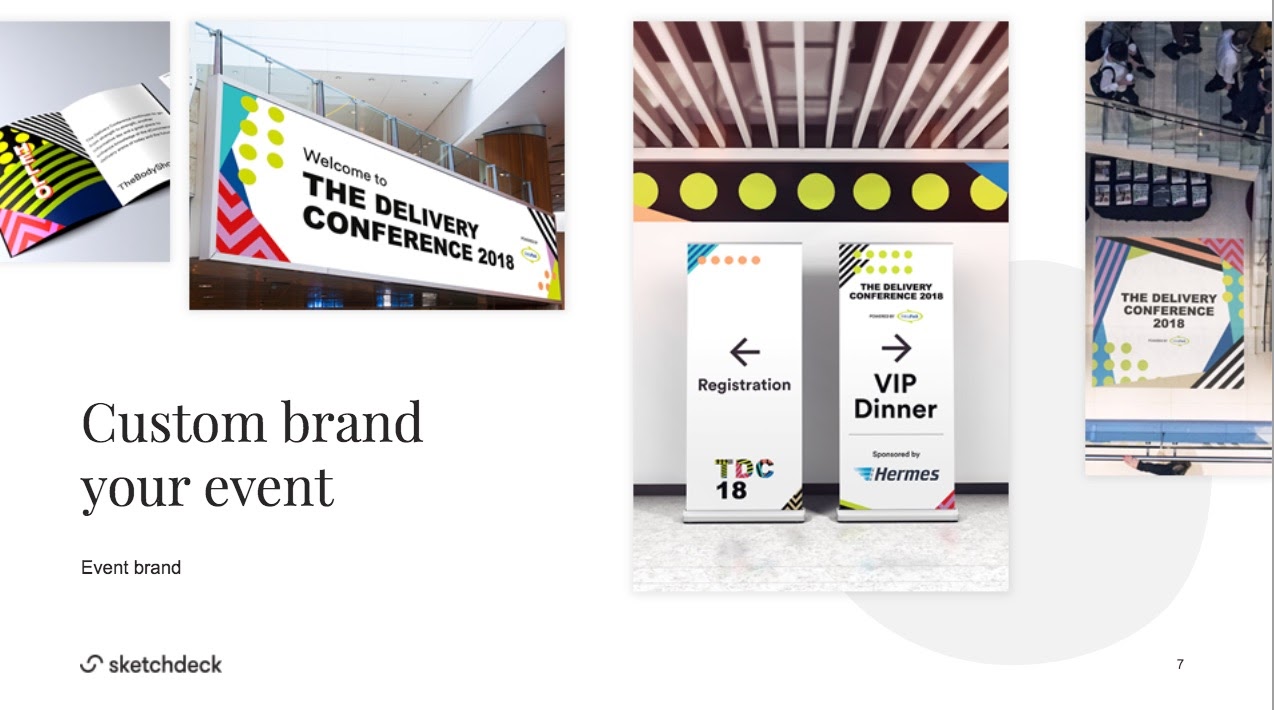 Build a website. The next strategy is to build an awesome website, which drives excitement and supports touchpoints. By developing a unique website for your event, you will have increased freedom and ability to really push the brand of the event, all while increasing engagement. If you can, consider corresponding online marketing materials that tie in, such as banners, email headers, etc.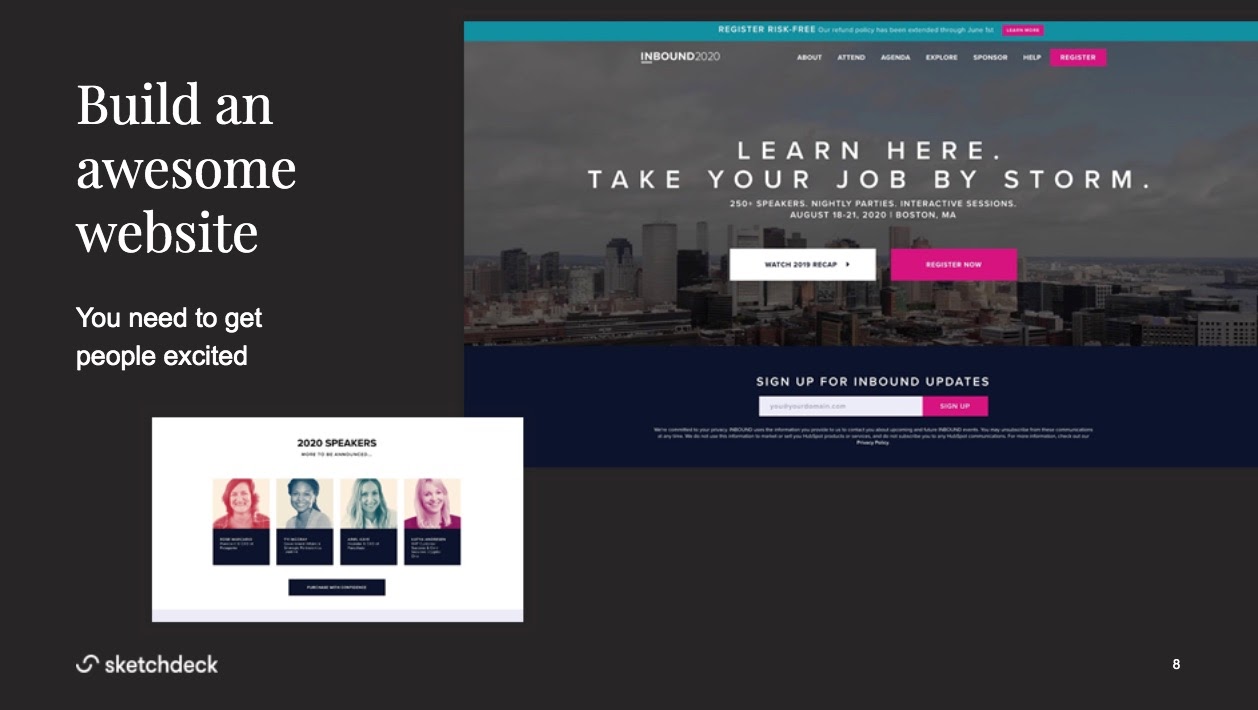 Give things away. Giveaways are another great way to engage. If opting for things that can be dispersed digitally, infographics, cheat-sheets, eBooks, templates, and gift cards are all great options. If aiming to carry over some physicality from the former in-person events, you can even send physical swag to your audience'swi homes. DOMO sent slippers and swag out prior to their event, leaving people with a tangible item. This is an excellent way to stand out especially now, at a time where fewer people are receiving physical swag as a result of global events.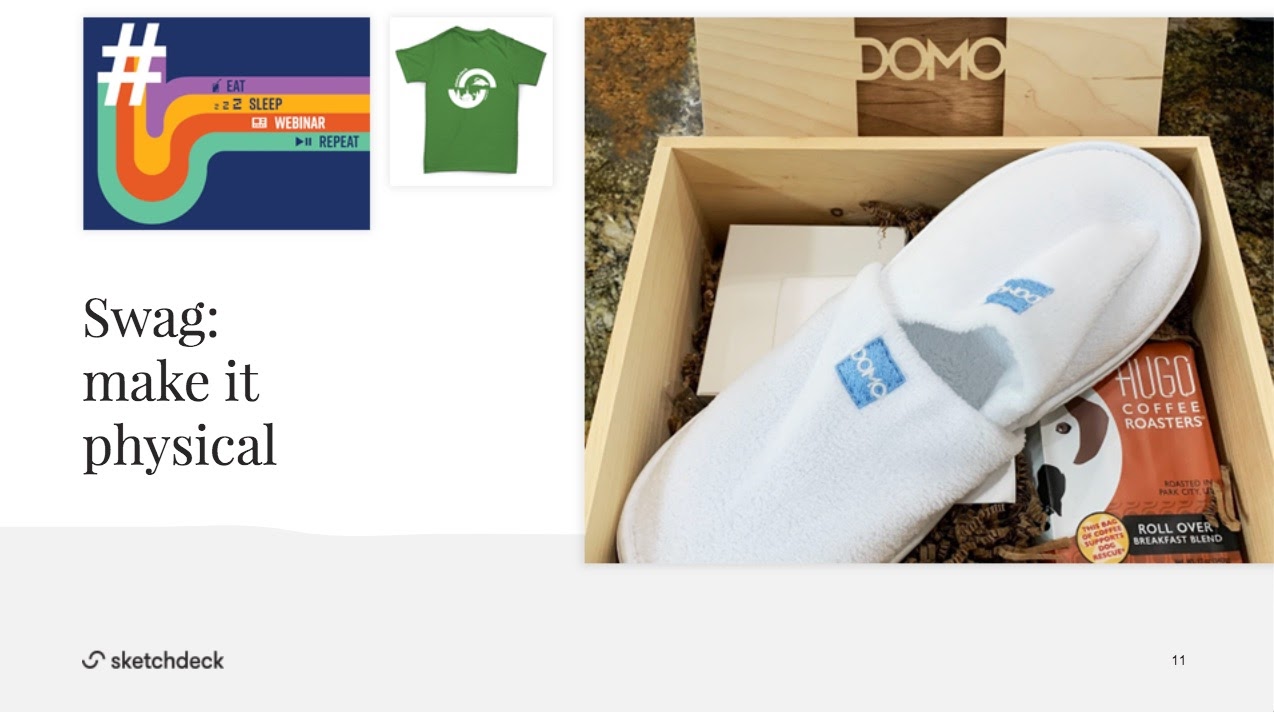 Additional note: you can also send physical swag specifically as a reward, as suggested by ON24. By sending swag to only those who attend your event, you will not only conserve costs but you will remind them of your brand after the fact, leaving a lasting impression.  ‍
Design for events on a budget ‍
Even if you're on a tighter budget, though, you can create a memorable brand experience. Here are a few strategies:‍
Create an event design and branding pack. Build materials upfront for those who are involved in your event to follow–whether it be icons and illustrations, photography, template, or something else.
Tip: You can use SketchDeck brand pages for this! Find all services here.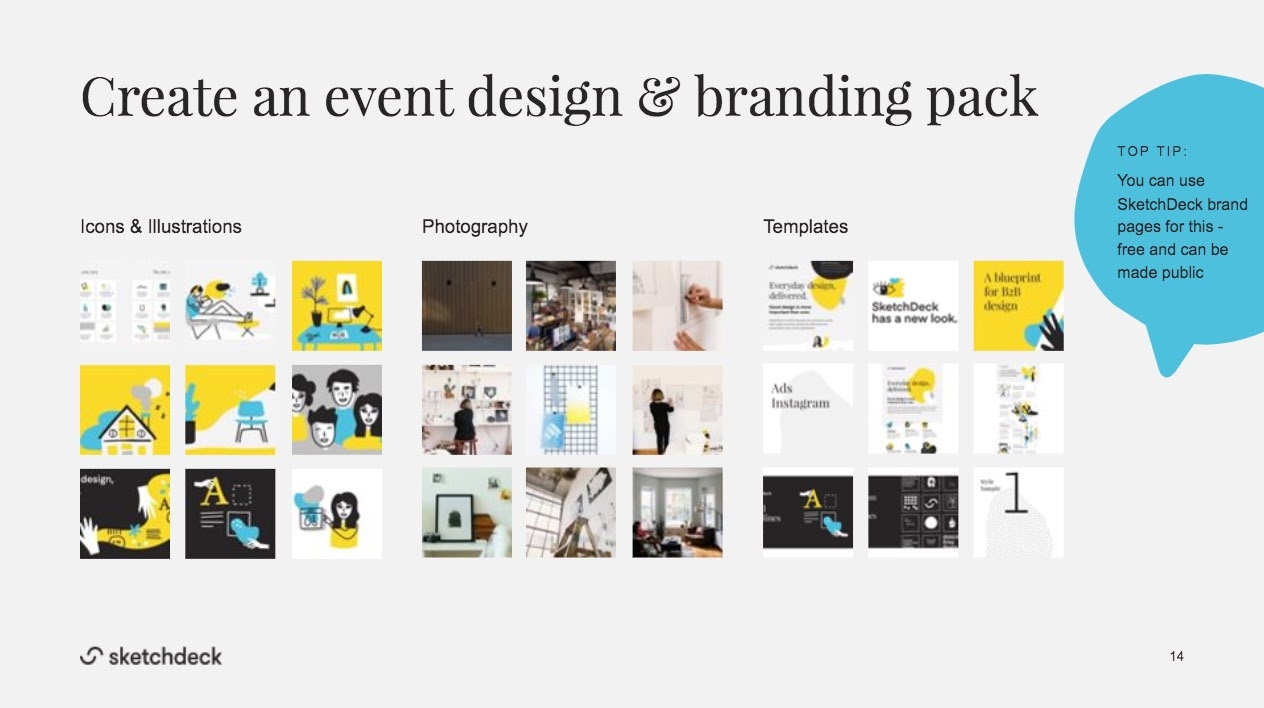 Create custom webinar consoles and/or backdrops. We even created free consoles and icons for you to use–simply download here!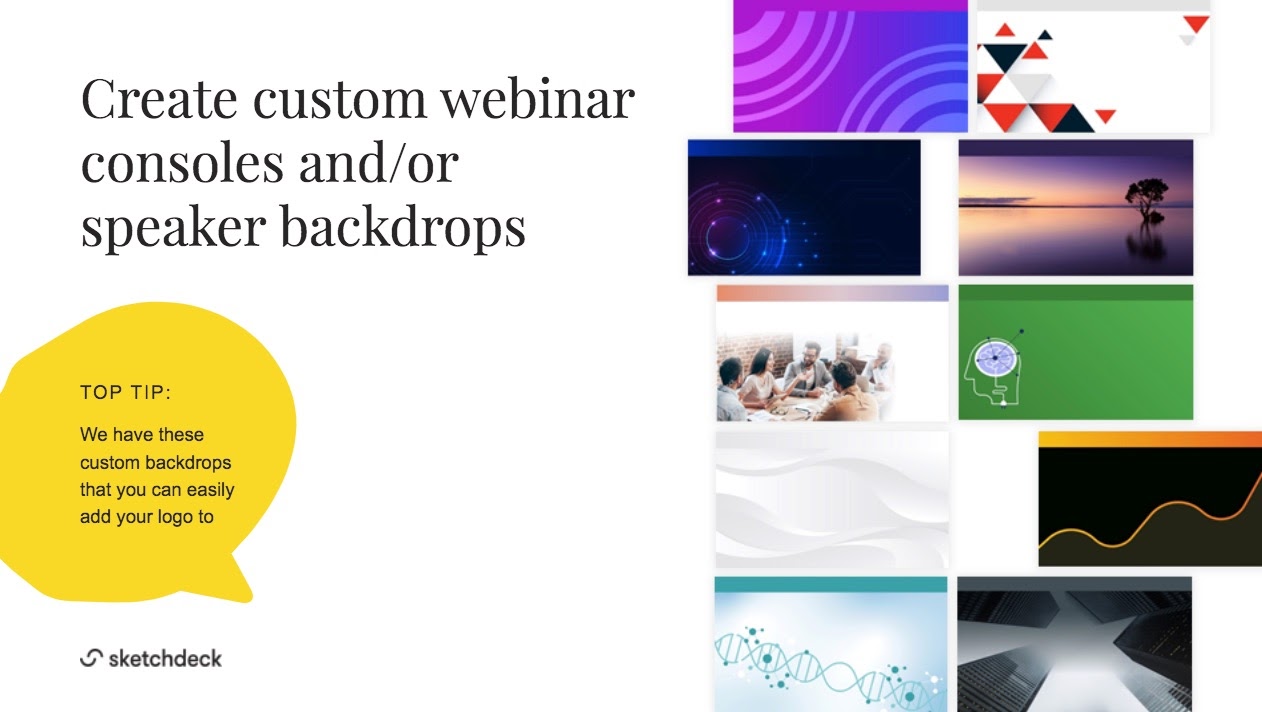 Share a presentation template to ensure that all of your speakers are on-brand. This will ensure brand consistency across all presentations, and again bring a cohesive feel to the entire event.
Tip: Run a quick training session for those who require assistance. This upfront investment will save you an immense amount of time later on.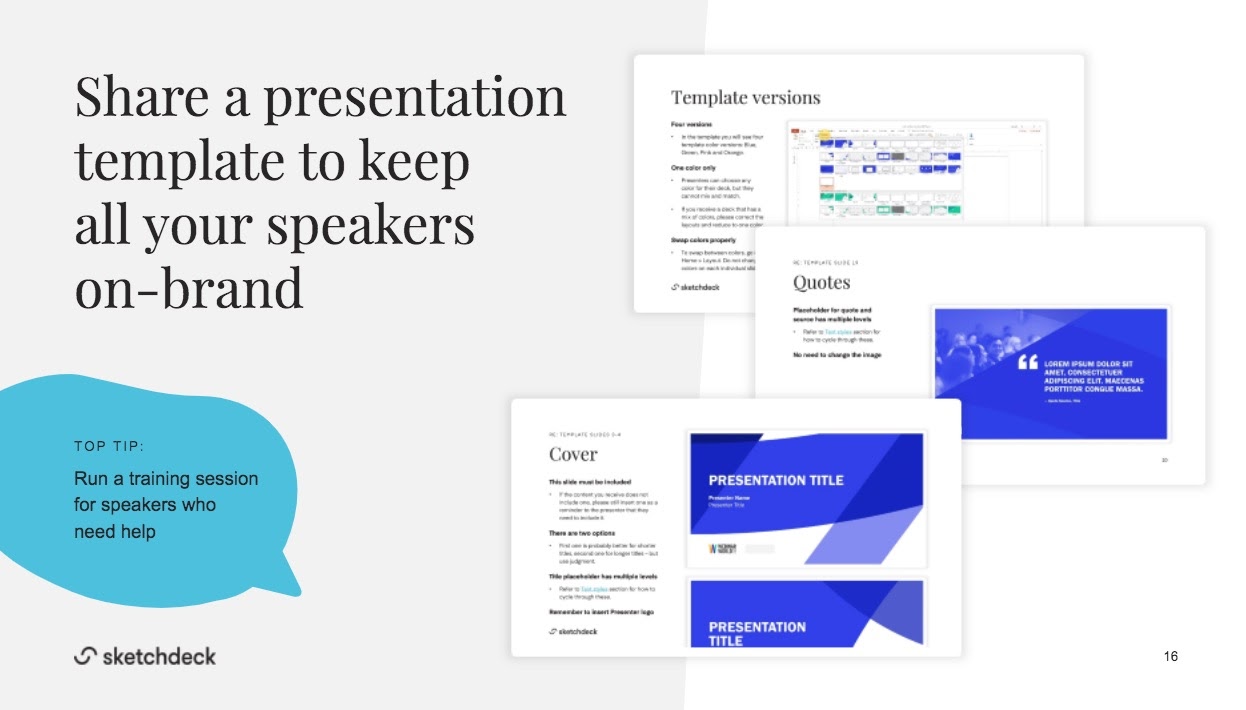 Seek design help before you go live. Although this does require some budget, the professional impact can be immense.
Tip: Gather all of your presentation content prior to hiring a professional designer. That way, you can ask them to spend only a couple of hours really polishing things up for you.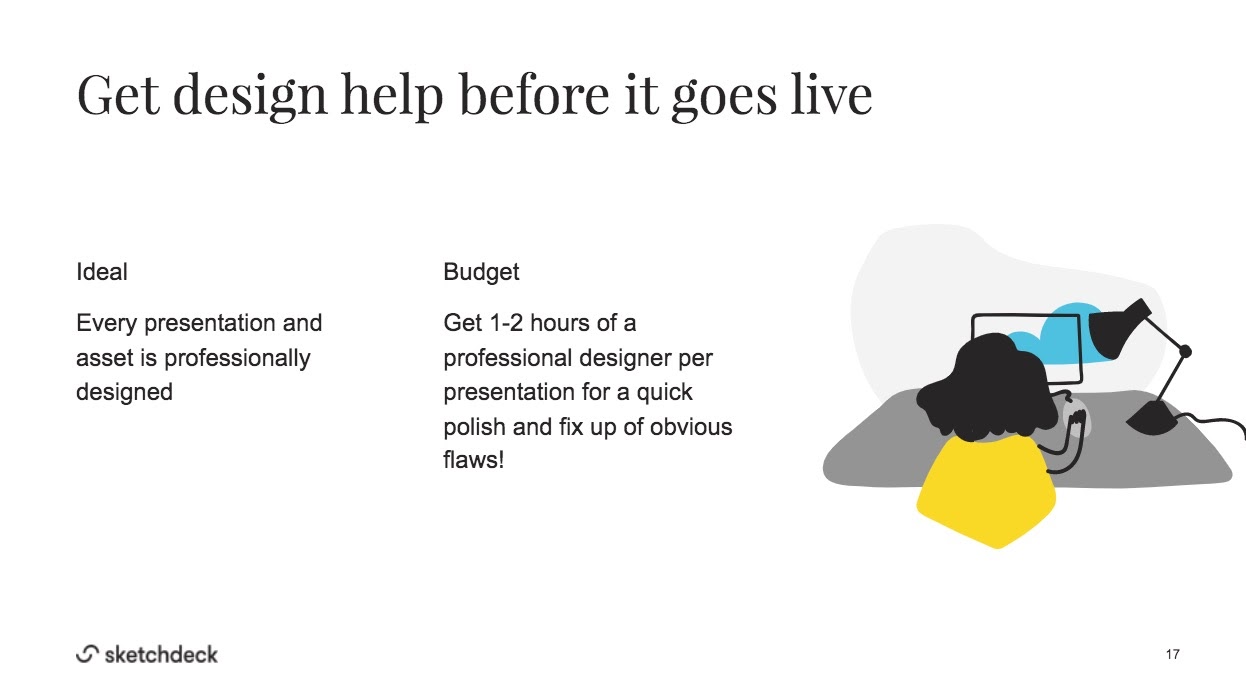 It's Time to Take Action
Ready to take your digital brand to new heights through impactful virtual events?
If so, we have supported brands of all sizes and can help you make your virtual event ideas come to life! Head here for more information on how we can assist.