We've just launched our Referral Program. We're so thankful for you, our customers, and we're excited to be able to give back! Now, when you refer a friend from another company you'll get a $250 Amazon gift card when they place and pay for their first project.
How it works.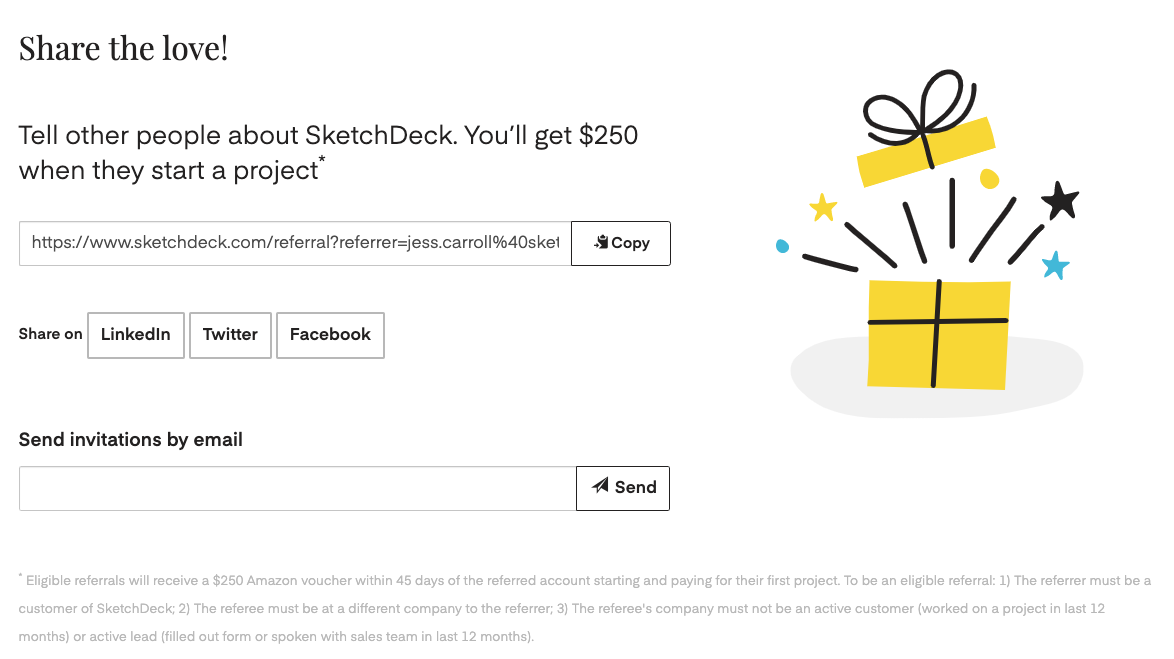 To refer someone, head to the new refer page. Copy your personal referral link, share on social, or enter the emails of folks you'd like to refer and have us email them on your behalf.
When they place and pay for their first project, you'll get a gift card in your inbox. Feel free to refer as many folks as you like!
For the detail-nerds in the audience, here's the conditions of the program:
Eligible referrals will receive a $250 Amazon voucher within 45 days of the referred account starting and paying for their first project.
To be an eligible referral:
1) The referrer must be a customer of SketchDeck;
2) The referee must be at a different company to the referrer;
3) The referee's company must not be an active customer (worked on a project in last 12 months) or active lead (filled out form or spoken with sales team in last 12 months).