With our latest major release, we've completely redesigned how projects are placed on the platform. Our goal is to make starting projects even more simple and intuitive while giving power users more control.
What changed?
Over the last year we received lots of feedback about placing projects: ordering was too complicated, confusing and that there were too few options. We took your suggestions and reimagined the entire order flow from the ground up.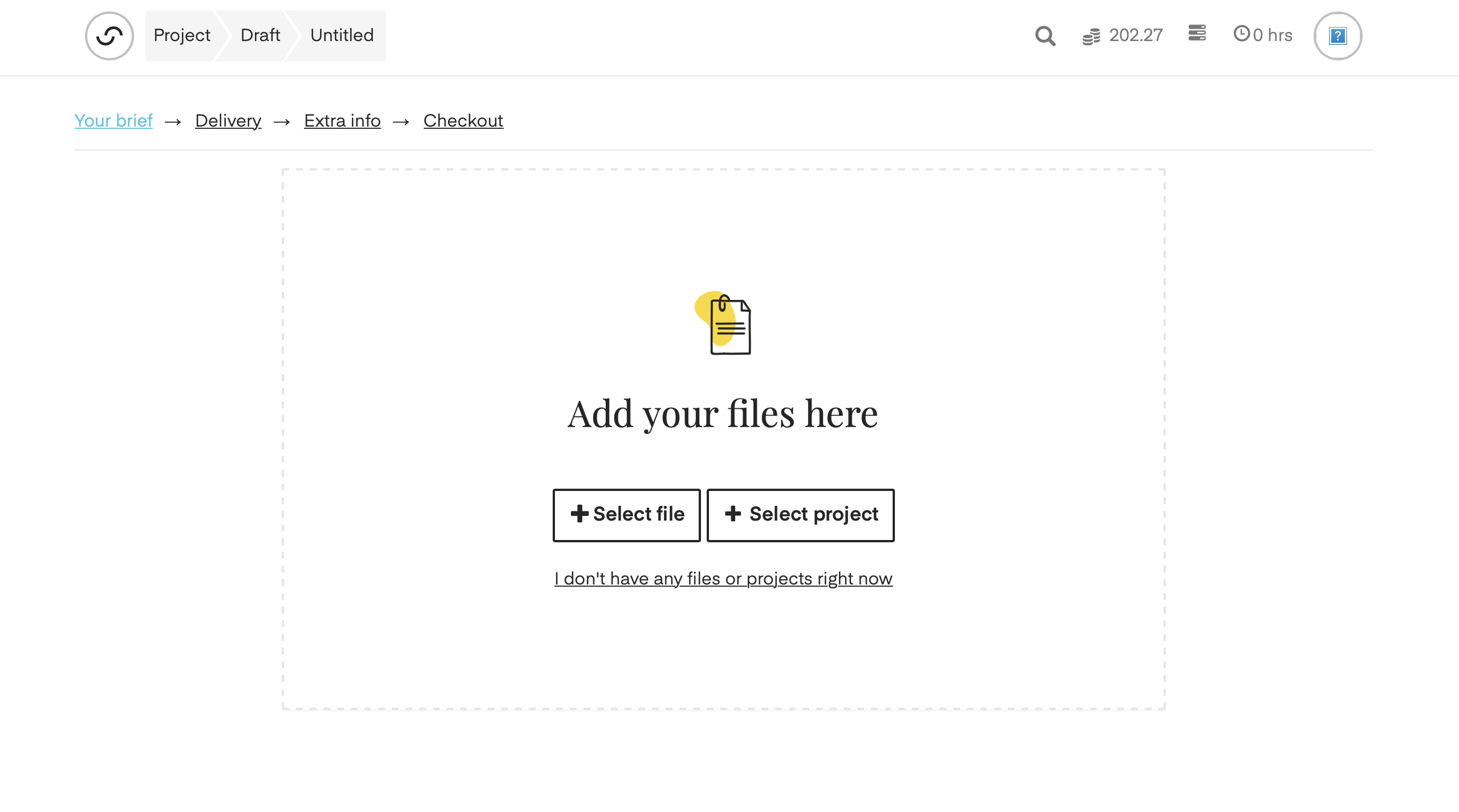 ‍
With this product update, we had two goals in mind. First, we wanted clients to be able to place projects with as little friction as possible – with an approachable and anxiety free project placement process.
Our second goal is to provide more accurate pricing. Now we won't give you a price unless you provide us with enough information so we can make a reasonable estimate. And if you're in a rush, you can just share a little information and ask us to work by the hour.
Here's the improvements we made:
Simple drag and drop to get files into your brief
Questions are split up into sections to make them easier to follow for infrequent users
All questions are optional – tell us everything, or just upload a file and get started
Smart pricing with option to tell us if the price looks off
‍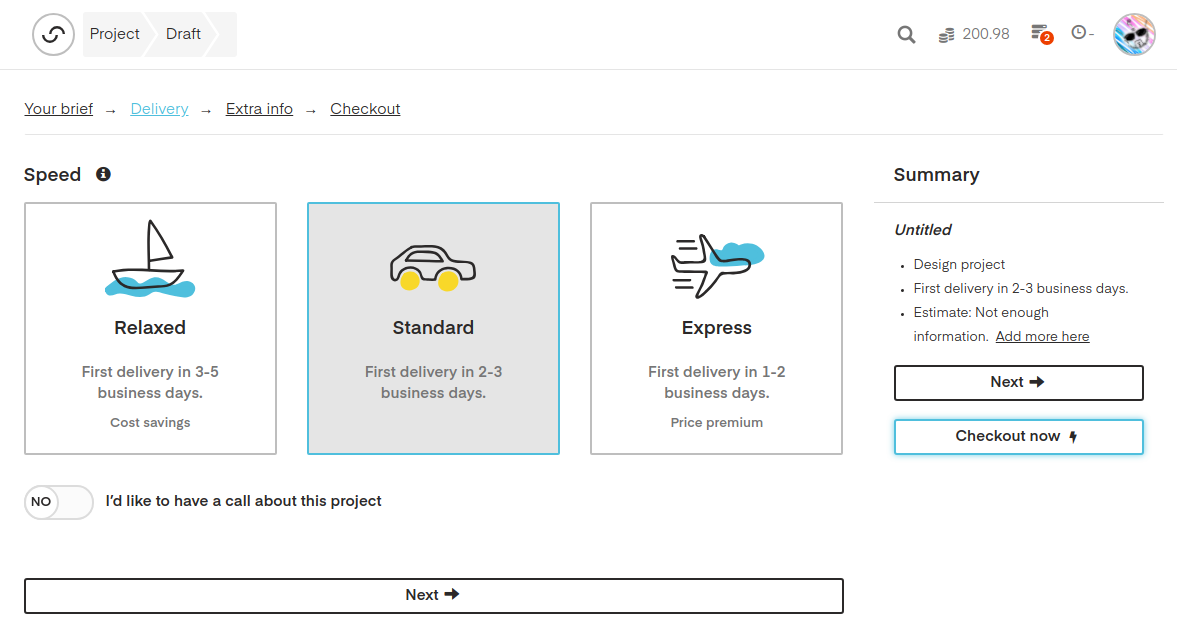 ‍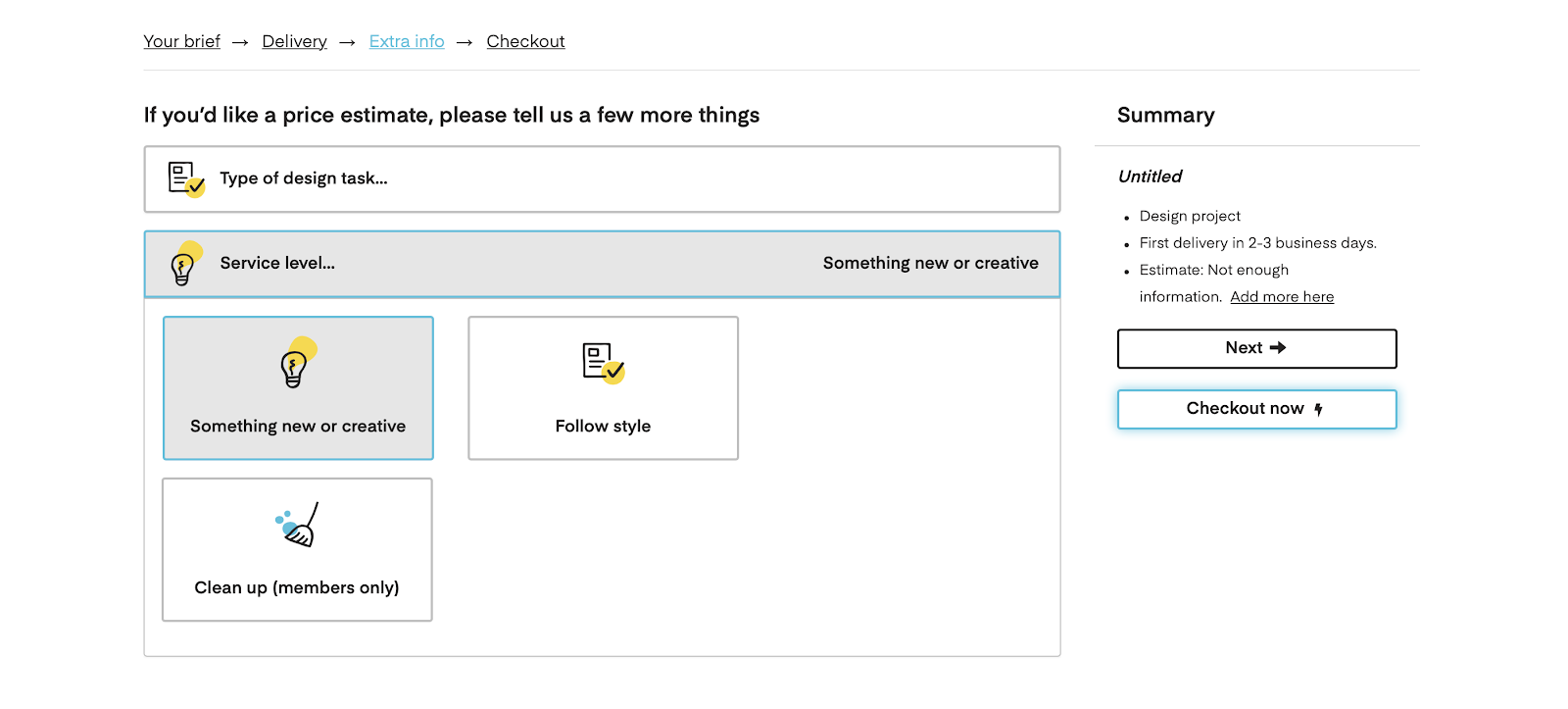 Our mission is to drive high quality design across organizations. When you make the most of the SketchDeck platform and these new updates, it can transform the way your whole organization works — and give everyone on your team a boost in design productivity.