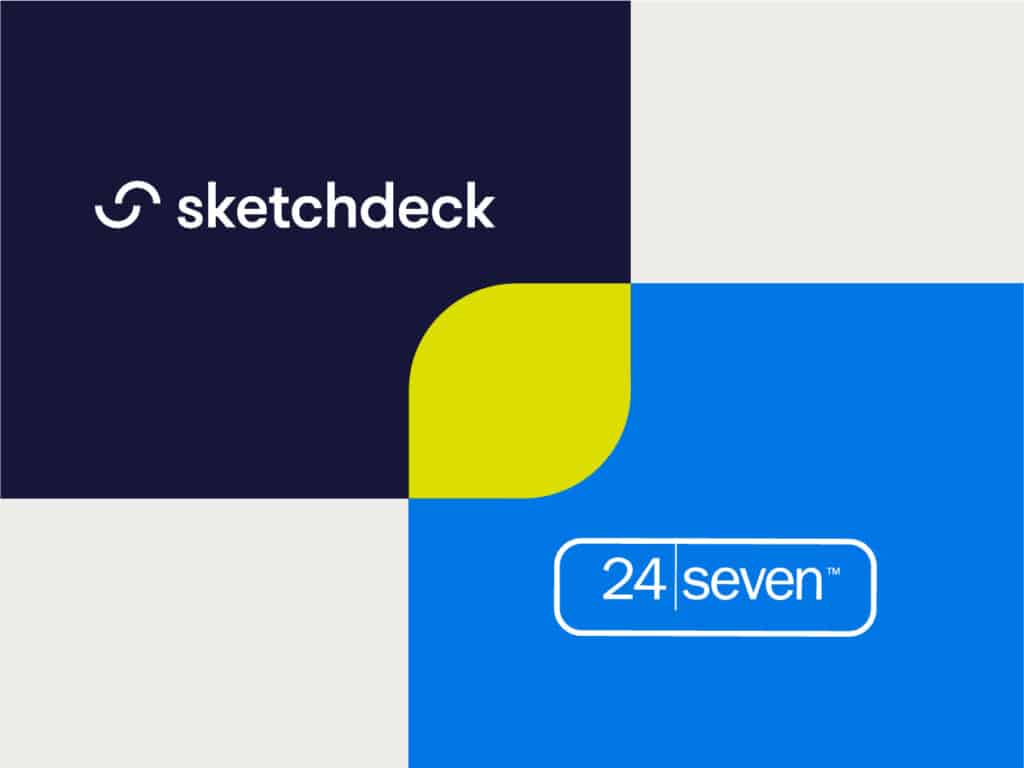 24 Seven Talent, a global recruitment agency for the creative, marketing, and technology sectors, has officially acquired SketchDeck, a next-generation creative agency powered by a global team of top design talent and proprietary project management software. 24 Seven Talent wanted to add a dedicated creative studio as a growth center for their business. As an established creative agency with the flexibility and scalability to meet any creative needs, SketchDeck was the perfect fit. The deal was signed on March 1, 2023. 
"SketchDeck is thrilled to join the 24 Seven family, furthering our mission to democratize professional creative design for mid-market & enterprise organizations," says SketchDeck CEO and Co-Founder, Chris Finneral. "This is a very exciting time in SketchDeck's growth, and I look forward to what we will accomplish together."
The acquisition of SketchDeck will only further 24 Seven Talent's mission to power growth in the creative, marketing, and tech sectors with their best-in-class recruitment processes. SketchDeck's services will complement 24 Seven's industry-leading recruitment offerings by providing an immediate, in-house solution to creative needs. In turn, 24 Seven will expand SketchDeck's reach and impact with creative, marketing, and tech professionals. While 24 Seven clients will gain a new solution for their creative needs, SketchDeck clients will continue to enjoy the same access to their dedicated creative teams and our full-stack creative services.
"This marks the fifth acquisition for 24 Seven in less than four years, which speaks to the incredible growth our company has seen and continues to see," says 24 Seven CEO, Anthony Donnarumma. "From branding to sales enablement, SketchDeck has been helping clients push boundaries in the creative and marketing space since 2014 and I have no doubt that this partnership will help take 24 Seven to new heights."
SketchDeck is thrilled to start this new chapter as part of the 24 Seven Talent family. As always, we are committed to providing our current and future clients with the best, on-demand design service for all their creative needs, while seizing this opportunity to grow with 24 Seven Talent.