Starting a project with SketchDeck is easy! We just need some style direction from you before we begin the design process.
‍
1. Share your content
You can provide us with your content in whichever way is best for you–it can be as rough or fleshed out as you prefer. We just need enough information to infer context for the design, and know how much text we can expect to include in a given area of the project for layout. Some great ways to show us your content are:
‍
Rough PowerPoint files
Sketches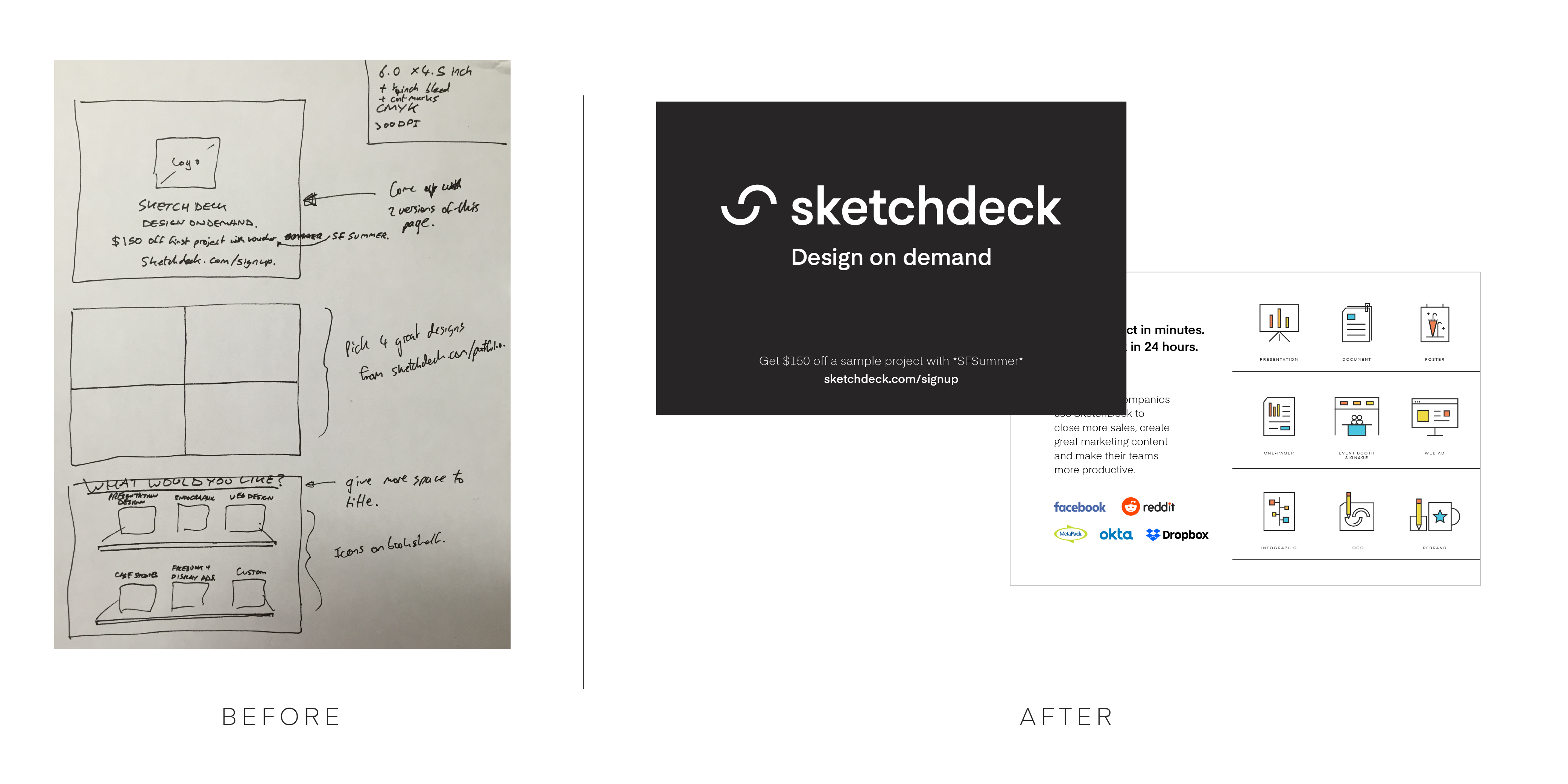 Outlined word documents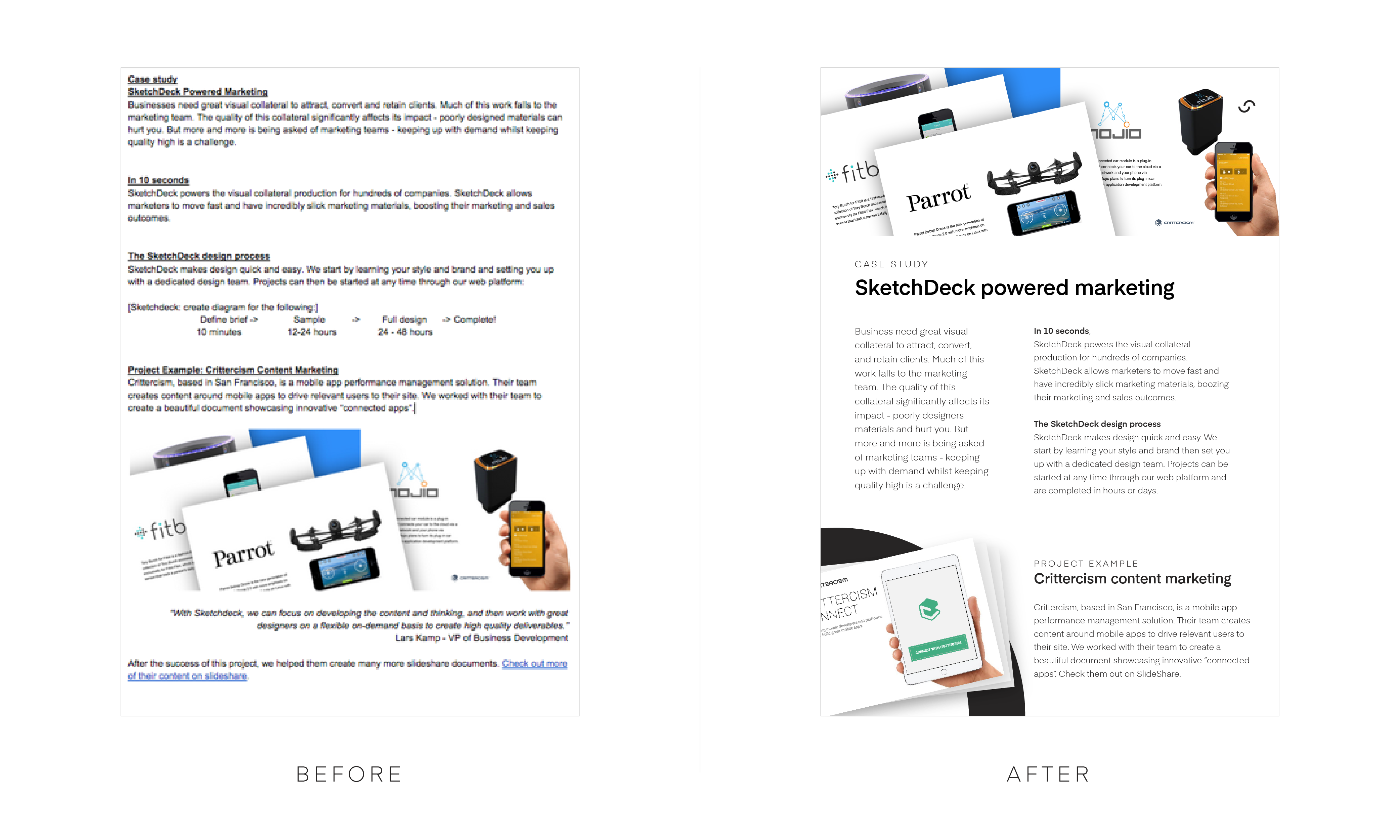 PDFs
If you don't have content, though, do not fret–we now offer a content service as well, where our experts help you develop your ideas! Read more here.
2. Tell us about your style
‍
Every company we work with has a unique aesthetic. We want to ensure we're delivering on-brand materials for you, and in order to do so we just need a little guidance from you. Some good things to share with us are:
Brand or style guides, if available
Brand assets like logo files
Your website URL
Examples of design that are on-brand/style
Once you have these items gathered up, you're ready to begin! Just get started here, place the project, and we'll handle the rest!