With Holiday season quickly approaching, we are all trying to finish Q4 strong and get into the festive spirit. And that means the annual scramble to get your Holiday cards out on time!
We love putting together our annual Holiday card. As a bunch of design geeks, it's really fun to throw around a bunch of different concepts, then get a box of beautifully printed cards ready for sending. So, this season, we thought we'd share with you our guide to Business Holiday Cards to make sure you not only get yours out the door in time but also do it right.
Timeline
Although the U.S. Postal Service states that you have until December 15th to get your holiday cards and gifts out the door, do not wait until the last minute. Many people will not be in the office after December 21st. We estimate that you should aim to send by November 29th (and you then have a chance of being the first to arrive!).
To help you out, we've created a timeline of getting your holiday cards out on-time and looking awesome.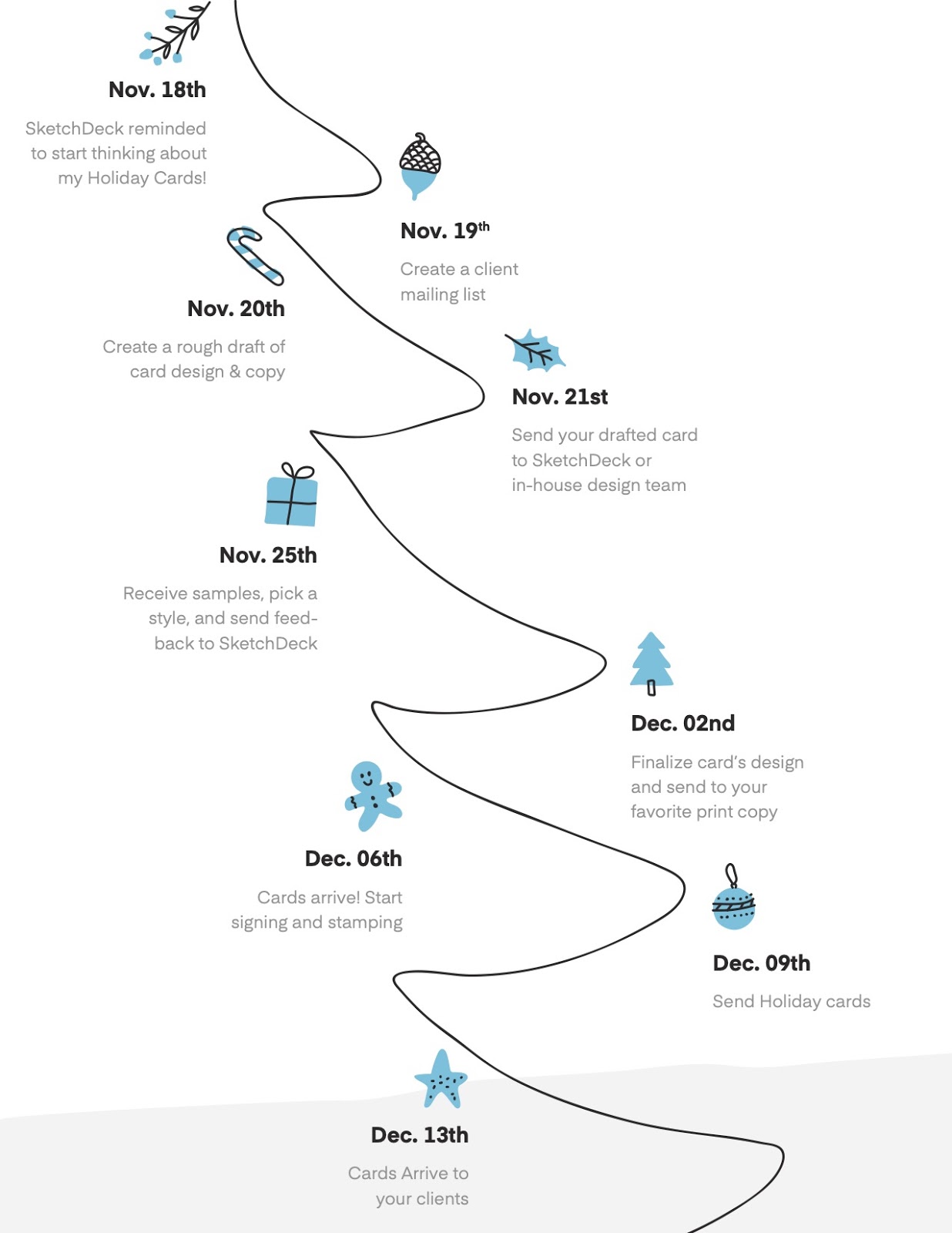 Content‍
Finding the perfect thing to say that applies to all your clients can be difficult, so we recommend keeping it simple. Here are a few phrase ideas:
"Happy Holidays! We wish you a season filled with joy, peace, and love."
"Holiday Cheer & Happy New Year!"
"Best wishes this Holiday season!"
"Seasons Greetings!"
‍
This is an excellent opportunity to include any quick updates about your company that you'd like your clients to know. It can also be really nice to thank the people you've worked with this past year. Here's an example:
Happy Holidays!

Thank you for trusting us to be your brand-guardian and create amazing design for you and your team in 2019. We are looking back on 2019 with grateful hearts and appreciate that you were a part of making it such an excellent year. We wish you a season filled with joy and happiness!

– The Sketchdeck Team‍
‍
Personalization
If you have time, hand-writing a message is always really appreciated by the recipients.
If your client list is too long to write a handwritten note, you could hand-sign it instead. If you're a remote team like we are here at SketchDeck, you can digitally add your signatures to the card, to still capture some of the DIY magic.
Design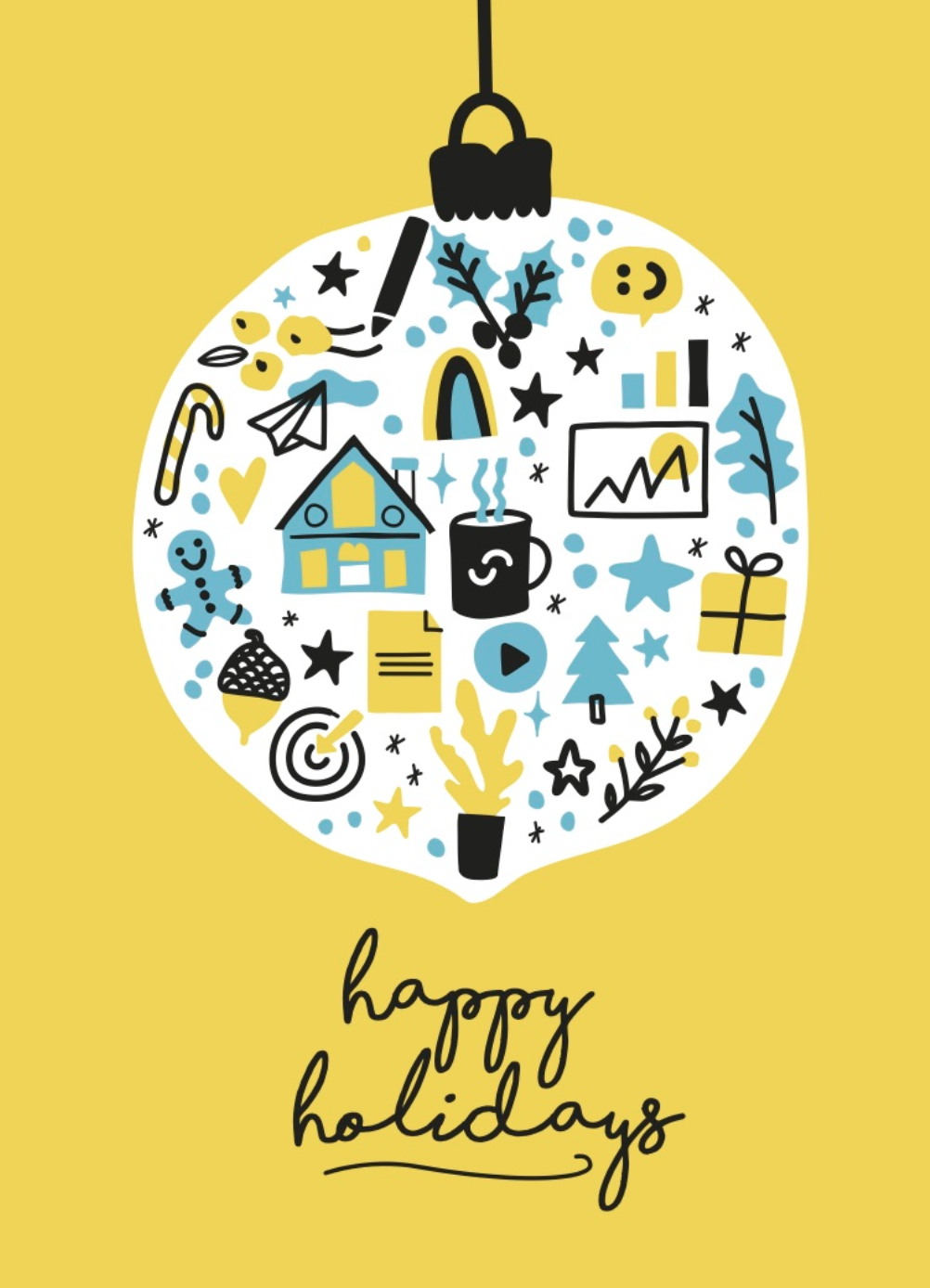 Holiday cards are a really fun place to let your brand shine. You can be playful, colorful, include illustrations and hand-drawn typography.
When it comes to branding, we encourage you to make the card distinctly on brand, so your client instantly recognizes who it is from, but feel free to bend the rules a bit to capture the festive spirit. If you have to use some green and red that's not quite in the brand guidelines, this is a good time to do so!
Remember, the more awesome you make your card design, the more it's likely to be seen and get people talking about your company.
If you need some help with your Holiday Card this year, let us know.